This year marks the 27th Annual Celebration of Health Information Professionals Week, which will be celebrated from April 3-9, 2016.  The American Health Information Management Association (AHIMA) introduced Health Information Professionals Week to raise awareness about the important work Health Information Professionals do each and every day to keep our Healthcare system running seamlessly.  The theme for Health Information Professionals Week this year is "Accurate Information, Quality Care."
Before Health Information Professionals Week draws to a cl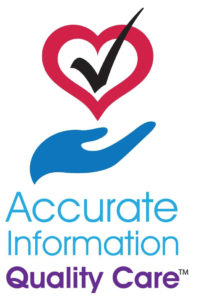 ose, we salute all of those working in the Health Information field (including our talented Medical Administration and Billing students, graduates, and faculty) for their tireless efforts on a daily basis!
What Type of Work Do Health Information Professionals Do
When we think about the type of work a Health Information Professional does, we usually associate tasks such as answering phones, filing records, and performing other administrative tasks around the office.  There is much more to the role of a Health Information Professional, though.  Many Health Information Professionals also work in Medical Billing and Coding, serving as a 'go-between' with patients, healthcare providers, and insurance companies to ensure payment is properly (and accurately) received for services rendered.
If you want to learn more about Health Information Professionals and they work they perform, specifically, Health Information Technicians and Medical Secretaries, we've included some links to helpful resources below from the US Department of Labor, Bureau of Labor Statistics, and O*NET Online:
Health Information Technicians:
US Department of Labor, Bureau of Labor Statistics
Medical Secretaries:
US Department of Labor, Bureau of Labor Statistics
Dorsey Schools offers a Medical Administration and Billing program for those interested in pursuing a career in the healthcare field.  The Medical Administration and Billing program can be completed in just one year and will expose students to a variety of topics including (but not limited to):
Computer Applications for Allied Health Professionals
Spreadsheets and word processing
Interpersonal Skills
Principles of Accounting
Medical Billing and Coding
Hospital and Institutional Billing and Coding
Medical Insurance Software Applications
Medical Office Procedures
Electronic Health Records
And more…!
The Medical Administration and Billing Program is offered at the following Dorsey Schools campus locations:
Lansing, MI
Madison Heights, MI
Roseville, MI
Saginaw, MI
Southgate, MI
Waterford-Pontiac, MI
Wayne, MI
If you're looking to train for an administrative career in the healthcare field, consider Dorsey Schools!  The team at Dorsey Schools is ready to help you prepare for your new career in Medical Administration and Billing.  Give Dorsey Schools a call today at 888-422-1188 or request info online to learn more!
Medical Administration and Billing Program – Gainful Employment Disclosures
For more information about our graduation rates, the median debt of students who have completed the program, and other important information, please click here.
Sources:
Medical Billing and Coding Resources
We referenced Medical Billing and Coding above, and wanted to point out several resources we recently shared on our blog here at Dorsey Schools!  If this is a field that interests you, and you haven't had a chance to take a look at this info, you may want to check it out!