Today we celebrate Medical Billers everywhere!  That's because Thursday March 31, 2016 has been declared National Medical Biller's Day.  Medical Billers are healthcare professionals that help patients, care providers, and insurance companies by processing claims in a timely manner.
About National Medical Billers Day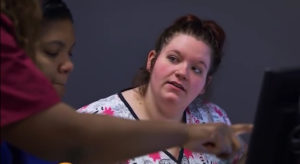 A job as a Medical Biller is extremely important and all of us here at Dorsey Schools want to give props to our Medical Administration and Billing students, graduates, and faculty as well as all of the hard working Medical Billers working in the field!
What does a Medical Biller Do?
Those working in Medical Biller jobs perform a number of various administrative tasks on a daily basis.  Below, we've highlighted some of the tasks that may be associated with being a Medical Biller:
Protect the security of medical records to ensure that confidentiality is maintained.
Review records for completeness, accuracy, and compliance with regulations.
Retrieve patient medical records for physicians, technicians, or other medical personnel.
Process patient admission or discharge documents.
Resolve or clarify codes or diagnoses with conflicting, missing, or unclear information by consulting with doctors or others or by participating in the coding team's regular meetings.
Enter data, such as demographic characteristics, history and extent of disease, diagnostic procedures, or treatment into computer.
Release information to persons or agencies according to regulations.
Post medical insurance billings.
Process and prepare business or government forms
Those working in Medical Billing are key people in our healthcare system today.  Even though we may not always see or speak with the Medical Biller when we go to our doctor's office or the hospital, they are busy working behind the scenes to make sure our insurance claims are processed completely and accurately and our healthcare providers are paid for the services rendered.
How to Become a Medical Biller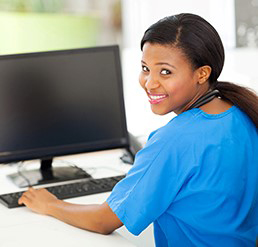 For those interested in pursuing a career as a Medical Biller, this will typically involve post-secondary education.  Programs can range from diploma/certificate programs up to associates degree programs.  It's important for someone to carefully look at their training options when selecting the program that is right for them.  There's no program length that is better than all others, but students should choose the program that is going to best assist them in meeting their education/training goals.  While this will vary from school to school, Medical Billing programs typically cover topics such as classification and medical coding systems, reimbursement methods, types of medical billing, health information technology programs/software, medical terminology, anatomy & physiology, and more.b
Dorsey Schools offers a Medical Administration and Billing program for those interested in pursuing an administrative career in the healthcare field.  The Medical Administration and Billing program can be completed in just one year and will expose students to a variety of topics including (but not limited to):
Computer Applications for Allied Health Professionals
Spreadsheets and word processing
Interpersonal Skills
Principles of Accounting
Medical Billing and Coding
Hospital and Institutional Billing and Coding
Medical Insurance Software Applications
Medical Office Procedures
Electronic Health Records
And more…!
If you're looking to train for an administrative career in the healthcare field, consider Dorsey Schools!  The team at Dorsey Schools is ready to help you prepare for your new career in Medical Administration and Billing.  Give Dorsey Schools a call today at 888-422-1188 or request info online to learn more!
Did you miss our recent posts on Medical Billing and Coding? Check them out here:
Medical Administration and Billing Program – Gainful Employment Disclosures
For more information about our graduation rates, the median debt of students who have completed the program, and other important information, please click here.