Are you considering an exciting new career as a Medical Biller?  If you answered "yes," you've chosen a field and a profession that can be both challenging and rewarding!  Are you wondering what it takes to become a great Medical Biller?  Obviously, you want to receive the comprehensive training you need to be successful in the workplace, but you should also possess some of the qualities that Medical Billers need in order to be successful.  Below we've captured a list of 10 qualities one should possess that can be helpful in their success as a Medical Biller.
Good Qualities of a Medical Biller
Here are 10 qualities Medical Biller should possess:
1. Communication Skills
Some may think that Medical Billers are able to work behind closed doors and they don't have to interact with anyone, but that is simply not true.  Medical Billers must possess good communication skills because they will interact with a variety of individuals in their role.  First and foremost, Medical Billers will likely interact with patients.  They may also interact with health insurance providers, other health care providers, and other members of the healthcare team.
2. Problem Solver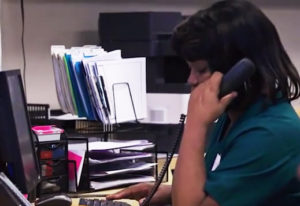 Medical Billers should be good at solving problems, or as some Billers have said, "good with puzzles," because medical billing can sometimes seem like working with a puzzle.  There are a number of codes that billers need to be familiar with, and billers must skillfully navigate through the various pieces of the billing/coding puzzle to get claims processed for patients and get doctors paid for services.  This may not always be a seamless process, which will entail billers to investigate, follow-up, troubleshoot, and resubmit claims to ensure accurate, timely, and complete processing.
3. Analytical
Analytical skills are key for Medical Billers.  If a claim is returned or rejected, it may not always come with an explanation or be explicitly clear as to why the claim was not processed.  This means, the Medical Biller may need to take an initial pass at figuring out why the initial submission was unsuccessful.  For an analytical biller, they can often troubleshoot the problem based on the info they have or have experience in the past, which may help reduce the time it takes to resolve an issue, process the claim, and receive payment for services.
4. Attention to Detail
As previously noted, there are THOUSANDS of medical codes that can be used in the Medical Billing process.  While it's unrealistic for any Medical Biller to memorize every single potential code in existence, Medical Billers should have a keen attention to detail and know where to find commonly used codes for their practice and they should be fluent with the procedures in processing claims to ensure timely and accurate payment for services provided.  Careless errors could result in payment being delayed to the healthcare provider.
5. Integrity
Healthcare professionals (including Medical Biller) work with patients' personal information and health information on a daily basis.  In addition, these professionals are bound by HIPAA to protect the privacy of patients.  As a result, it's imperative that Medical Billers not only have sound judgment, but also operate with the highest levels of integrity.
6. Technical Skills
Believe it or not, there are a fair amount of technical skills one may wish to possess in order to be an effective Medical Biller.  This includes being familiar with Medical Billing programs as well as understanding both hospital and institutional coding and billing.  In some cases, Medical Billers may also desire a fundamental understanding of Accounting principles, word processing applications, spreadsheet applications, and
7. Autonomous
A Medical Biller has a fair amount of responsibility in their role.  In addition, this is a role that often necessitates someone to work independently and take initiative.  For example, if a claim is rejected, a Biller can't necessarily wait for a doctor to stop seeing patients to ask "What should I do," instead, they are going to rely on their Billers to take action, take initiative, and work autonomously whenever possible.  Now that doesn't mean that Billers never have to check in with their supervisor or that they have free reign, that's certainly not the case, but this is a type of role that requires one to keep their workflow constantly moving.
8. Multi-Tasking
Depending upon the environment where the Medical Biller works, multi-tasking is a quality/skill that can come in very handy.  Medical Billers have to balance a number of claims and keep tabs on how claims are working through the system.  In addition, Billers may also be responsible for other office/administrative tasks and/or they may also serve a dual role as a Medical Assistant in their practice.
9. Dependability
Depending upon where a Biller may work, they may be the sole Billing professional or they may work as part of a team.  Regardless of a team's size, a Medical Biller is essential to a practice because they are the ones that ensure the healthcare provider is paid for services they provide and in-turn; ensure cash is flowing into the practice.
10. Courtesy
Medical Billers may be faced with having difficult conversations as part of their work day.  For example, a claim may not be processed or partially processed, which could understandably cause frustration.  It's important that a Medical Biller always remains courteous with all individuals they work with, as they play a crucial role as a "bridge" of sorts between the insurance company, the healthcare provider, and the patient.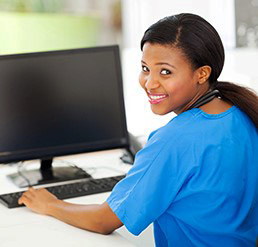 The above qualities are not an all-inclusive list of qualities that makes a Medical Biller great at their job, rather, they are meant to be a quick list of desirable qualities for Medical Billers.  If you're lacking in any of the qualities above, it does not mean that you won't be a good Medical Biller.  Instead, you may want to focus on those specific skills as part of your career training program prior to obtaining a position in the healthcare field as a Medical Biller.
The Medical Administration and Billing program at Dorsey Schools
The Medical Administration and Billing program at Dorsey Schools is ideal for individuals who wish to work in the administrative side of a healthcare setting.  During the program, students will be exposed to topics such as medical terminology, insurance coding, principles of accounting, electronic health records, medical office administration, medical insurance software applications, billing, coding, and hospital and institutional billing and coding.  In addition, the Medical Administration and Billing program at Dorsey Schools includes an externship during the final module of training where students will be able to apply the knowledge and skills they have learned throughout their program in an actual occupational setting.  In as little as one year, Dorsey Schools can help you get on your way to beginning an exciting new career in the healthcare field as a Medical Billing professional!
If you're ready to learn more about training in Medical Administration and Billing, give Dorsey Schools a call at 888-422-1188 or you can request info online.