Welcome to Spotlight!  We will feature Dorsey Schools' students, graduates, staff members, and others here from time to time to highlight their hard work and achievements.
Meet Stacey, A Student Training In Our Medical Billing Program!
She is a student at the Dorsey Schools Madison Heights, MI campus training in the Medical Administration and Billing program.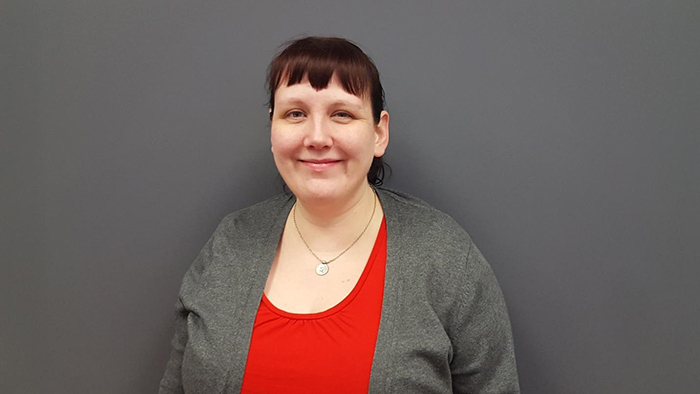 Here's a little more about Stacey:
Name:
Stacey M.
Dorsey Schools Campus:
Madison Heights, MI
Program of Study:
Medical Administration and Billing
What brought you to Dorsey?  Why did you decide to study at Dorsey?
"I was looking for a career change.  Dorsey made it easy to enroll in a growing, interesting field.  Two weeks from my first meeting, I was beginning classes!"
How/why did you select your specific program of study at Dorsey?
"Billing and Administration is a field where I can use the customer service and accounting experience I have, along with new medical skills."
What is/has been the best part of your experience studying at Dorsey?
"Meeting other students and hearing their stories – we're all working towards the same goals."
What has been your favorite class in your program thus far?  Why has it been your favorite?
"Excel was an interesting addition to my skills – I enjoyed the way the class was structured and the way the program works."
What advice might you give to someone sitting at home who is thinking about studying at Dorsey, but they are unsure if they can do this?
"All the instructors want you to succeed, you just have to put the effort in and you will."
What advice might you give to a friend or classmate currently studying at Dorsey who is struggling and thinking about giving up?
"Remember why you're here – it will all be worth it!"
Kudos to you, Stacey!  You have accomplished a lot and everyone at the Madison Heights, MI campus and throughout Dorsey is so proud of you!  Keep shining as you work towards your new career!
For more information about our graduation rates, the median debt of students who have completed the program, and other important information, please visit www.dorsey.edu/disclosures.