Dorsey Schools, a trusted name in career training and education in Michigan for over 80 years, has recently introduced new transfer policies to assist those interested in coming to Dorsey to finish their career training program.
The new policies will take a more individualized approach in evaluating a student's prior coursework to closely match it to comparable classes offered at Dorsey.  Dorsey is committed to not only welcoming transfer students but also accepting applicable transfer credits whenever possible.
New Transfer Policies Announced By Dorsey Schools

"Students come to us to receive hands-on, focused, career training to learn the knowledge and skills they need to be successful in the workplace," commented John Barnes, President, and CEO of Dorsey Schools.  "That's why many of the programs we offer at our schools can be completed in a year or less – so students can come in, get trained, and begin working in their new chosen field as soon as possible.  We realize that sometimes circumstances may present stumbling blocks for our students and we don't want this to be the case.  Even if a student didn't start their training at Dorsey, we are happy to meet and speak with them
to discuss how we can help get them back on track towards their new career instead of just starting over from square one."  While no school can guarantee whether or not a specific class (or classes) will transfer, as a student, it's always good to know you have options when it comes to continuing your education.
If you'd like to learn more about Dorsey Schools, or if you're interested in transferring to Dorsey Schools, a member of our team would be happy to speak with you.  Give us a call at 888-422-1188 or request info online.  We will schedule an appointment for you to come into one of our campuses to meet with admissions, tour the school, and have a personalized career planning session.
The full Dorsey Schools transfer policy can be found on the Admissions Information page.
Contact Dorsey Schools:  Call 888-422-1188 or Request Info Online.
About Dorsey Schools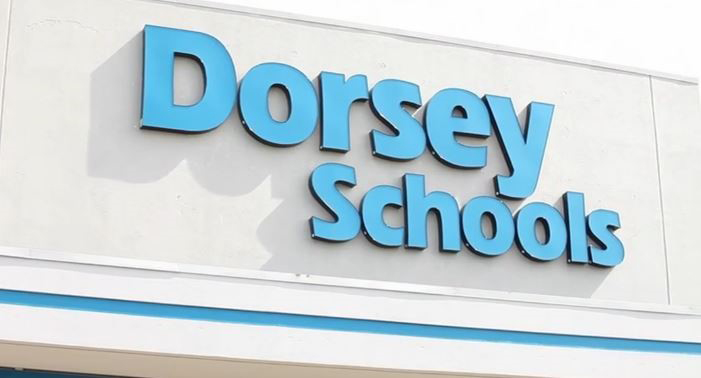 Since 1934, Dorsey Schools has been helping men and women throughout Michigan train for an exciting new career in a variety of fields such as healthcare, cosmetology, culinary, and skilled trades.  Dorsey also has the distinction of being the longest-standing career school in the state of Michigan and takes great pride in the thousands of successful Dorsey graduates now working in their chosen field.
Dorsey Schools currently has nine campuses in Michigan that are accepting students for admission:
Today, Dorsey offers a variety of career training programs, including:
Ready to take the next step?  Call Dorsey Schools today at 888-422-1188 or request info online.
For more information about our graduation rates, the median debt of students who have completed the programs, and other important information, please visit www.dorsey.edu/disclosures.