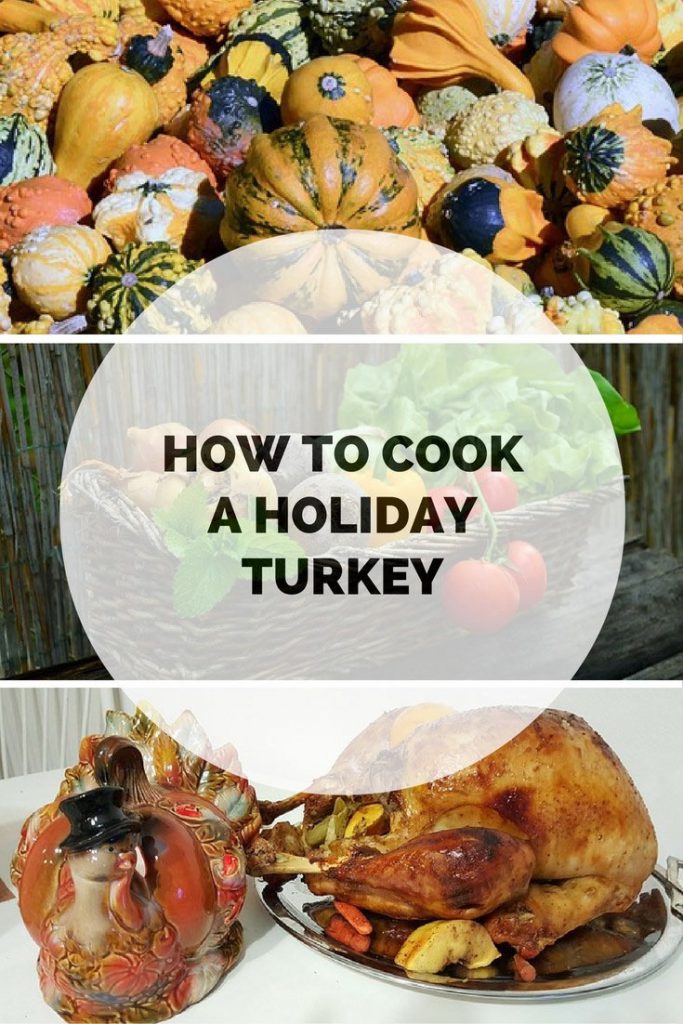 Thanksgiving is only days away!  Are you ready for the big event?  If you're cooking for Thanksgiving, one of the things that may be on your mind is preparing the turkey.  After all, for many, turkey will be the star of the show.  For some though, cooking a tasty turkey can seem daunting.  There's no need to fret though!
We're committed to sharing some delicious holiday recipes and culinary school tips with our readers this season.  What would this series be without talking a little bit about turkey?!  We recently sat down with Chef Natalia Tarnavsky, CEC from our Roseville, MI campus.  She shared some of her tips with us on preparing a delicious turkey.  Check it out below!
Holiday Turkey Recipe and Culinary School Tips for Cooking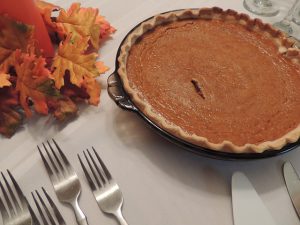 As the holiday season quickly approaches and we start hustling and bustling to shop, prep and cook for Thanksgiving- here are some true and tried Pro Chef tips to make your turkey the talk of the town.
Are you tired of the turkey you serve looking and dried out? Many Professional Chefs- including this one, brine our birds for at least 24 hours. What's a brine you may ask? Well, a simple liquid brine involves combining 1 gallon of water with 1 cup of kosher salt and one cup of white or brown or turkey, I prefer to use the brown sugar for the added richness that it provides, not to mention the color and flavor that it imparts onto and into your bird. If you are serving a large turkey- increase the liquid, but follow the basic brine proportions. Since you want the brine to be cold before submerging your bird- this is how to do it. First, bring ½ gallon of water to a boil with your salt and sugar and mix until everything is dissolved. At this point you can add ½ gallon of ice or, even better, add ½ gallon of cold apple cider. Make sure to use the good stuff and not the "juice". Stir it all up and pour it into a big enough container so that when you submerge your bird- it will be covered and not overflowing.  A regular cooler will work and will keep everything nice and chilled to keep it safe. Put the cooler outside to maintain the cool temperature. You can also clear out the shelves in your fridge and find a home for it in there. At this point it's good to add any other flavorings or spices/herbs that will complement the flavor of your turkey: fresh thyme, rosemary, sage, smashed garlic, cut onions, cut oranges and lemons add a great touch.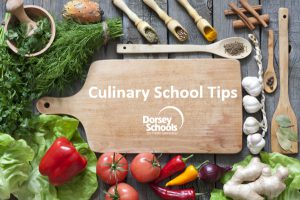 Be sure to brine your bird for at least 24 hours before roasting- but no more than 36 hours total.  Once you are ready, pull your turkey out of the brine and pat it down to remove excess liquid. At this point, I like to stuff the cavity with the same spices and fruits that I incorporated into the brining liquid. I also like to smear unsalted, room temperature butter under the skin of the bird for extra moisture and, of course flavor. Season the skin with moderate kosher salt and freshly ground black pepper and get it roasting. Be sure to follow the directions that came with the turkey to roast it properly and to the correct temperature of 165 degrees. And, don't forget to baste, baste, baste…
Happy Holidays and Bon Appetite
– Chef Natalia Tarnavsky, CEC
Instructor/Catering Manager of Dorsey Culinary Academy, Roseville, Michigan
Want more great Thanksgiving Recipes? Check out our Thanksgiving posts here:
Are you thinking about training for a new career in Culinary Arts?  If you said YES, Dorsey Culinary Academy may be able to help.  Dorsey offers a Culinary Arts training program aimed at offering students the opportunity to explore the wide world of food preparation.  Instruction in the program happens in both classroom and kitchen settings on campus.  This gives students a balanced approach to their culinary arts school training.  A number of topics are covered in the Culinary Arts program.  Some of these include various cooking techniques, baking and pastry, and butchering.  Nutrition, catering, and regional and international cuisines are also explored.  Students will also take part in an externship.  The externship takes place at the end of the culinary arts training program.  The goal here is to allow students to apply what they have learned while giving them the opportunity to gain professional exposure in the field.
Two Dorsey campuses offer the Culinary Arts program.  It is offered at the Roseville, MI and Waterford-Pontiac, MI campuses.
The Culinary Arts program at Dorsey Schools is accredited by The Accrediting Commission of the American Culinary Federation Education Foundation (ACFEF). Each graduate of the Culinary Arts program at Dorsey Schools is eligible to become an ACF certified culinarian with documentation of both membership in the ACF and one year of in-field working experience.
Interested in learning more?  The team at Dorsey would love to talk to you.  Feel free to contact Dorsey Schools at 888-422-1188 or request info online.
Culinary Arts Program – Gainful Employment Disclosures
For more information about our graduation rates, the median debt of students who have completed the program, and other important information, please click here.