A convenient location, caring instructors, and a quality Medical Assistant program await you on the Dorsey Schools Saginaw campus (a branch campus of Madison Heights) in Michigan. Have you always been interested in Medical Assistant schools in Michigan?? Or perhaps you just discovered a new passion for caring for others? As you explore alternative career paths, consider the many aspects of the Dorsey Schools Medical Assistant training program.
Perhaps you are trying to decide whether a Medical Assistant career is the right one for you. Do you know what kind of jobs you can pursue as a Medical Assistant? A trained Medical Assistant can actually be a very important part of helping any medical office run smoothly. As a Medical Assistant, you might take patients' vital signs and medical histories, oversee administrative tasks in a medical office, operate diagnostic testing equipment, and administer shots to patients. Medical Assistants are crucial to the efficient operations of doctor's offices, hospitals, and other healthcare facilities.
There are many aspects to the work of a Medical Assistants. You may be working more with patients or more with the "behind the scenes" operations. Either way, you will find that working as a Medical Assistant means that you should have good communication skills, technical skills, analytical skills, and be detail-oriented. You will be given the opportunity to learn many of these new skills in the Medical Assistant training program at Dorsey Schools.
What makes the Saginaw, Michigan, campus such a great place to start your Medical Assistant training program? Dorsey Schools is conveniently located at 4390 Bay Road in the Bay Fashion Square Plaza in Saginaw. That's next to the Secretary of State's office!  In addition to the Dorsey Schools campus, Saginaw has many exciting things to offer! For example, when you are taking a break from your Medical Assistant studies, you can get lots of sunshine and fresh food at the Downtown Saginaw Farmer's Market.
You can also enjoy a relaxing stroll after school or check out an exciting event on Ojibway Island, in the heart of downtown Saginaw! You probably knew that Michigan is famous for its blueberries, but did you know that there are blueberry farms throughout Saginaw as well? There's always something to do, see, or eat here!
The Dorsey Schools Saginaw campus is a special place also. At Dorsey Schools, our students are being trained on new skills while showing their concern for others in many different ways. Our Saginaw campus students organized a penny drive last summer, to benefit Saginaw County residents in need. The money raised went toward the Community Prescription Support Program (CPSP), a local charity that helps Saginaw residents who are unable, financially, to pay for their prescription medications.
Students participating in the medical assistant classes in Michigan at Dorsey Schools Saginaw campus are excited to be given the opportunity to help others, both through these philanthropic efforts and through the hands-on work they do in the community.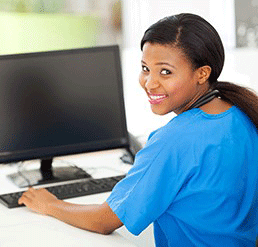 As part of their course of training, Medical Assistant students have opportunities to practice the skills they are learning in both the labs on campus at Dorsey Schools as well as during their externship. The externship will take place during the last module of training and can provide students with an opportunity to apply skills they have learned throughout their training in an actual occupational setting such as a doctor's office, long-term care facility, acute care setting, or another medical facility.
Students enrolled in the Medical Assistant program will be exposed to a variety of topics including (but not limited to):
Taking and recording a health history, vital signs, and physical measurements

Infection control

Pharmacology basics

Administering medications and injections

Specimen collection and handling of laboratory tests

Phlebotomy

First aid

ECGs

Medical terminology

Anatomy and physiology

Medical office procedures

Electronic health records
The Dorsey Schools Saginaw campus is pleased to have a skilled set of instructors in our Medical Assistant program. Our instructors are caring individuals that possess experience and expertise in their respective field. Our instructors meet the criteria set forth by the State of Michigan as well as the criteria set forth by our accreditation standards.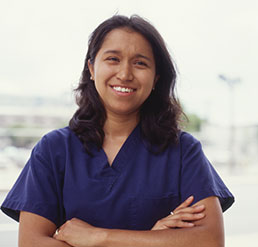 Medical Assistants tend to work for and directly with physicians.  They can be found in doctors' offices and health clinics.  Some may also work in hospitals or the offices of other types of health practitioners. There is some overlap in where Medical Assistants and LPNs may work. However, Medical Assistants work primarily in clinics, private practices, and outpatient care centers. While LPNs typically have more variety and most of the time work in nursing homes, group homes, and home healthcare and more.

What jobs can I do as a medical assistant / what types of places do medical assistants work?
For Medical Assistant students, an externship may also help them determine what kind of job they want to pursue and in what kind of setting. Students who have completed the Medical Assistant training program at Dorsey Schools have gone on to secure jobs such as Medical Assistant, EKG Tech, Clinical Support Staff, Certified Medical Assistant,  Phlebotomist, and Medical Receptionist.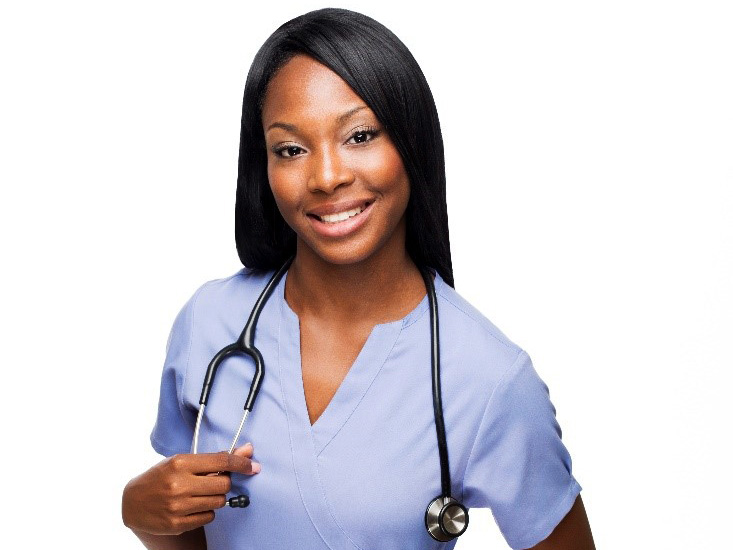 It's always important to check if the State in which you want to work has specific requirements for Medical Assistants to obtain employment. It is not required that Medical Assistants be certified/licensed in order to obtain employment in the State of Michigan; however, some employers may set this requirement for candidates they wish to hire. There are benefits to a  Medical Assistant who obtains certification, and certification may strengthen a candidate's prospects during their search for employment. In order to assist our graduates, Dorsey Schools will pay the cost one time for graduates of this program to challenge a certification exam as selected by Dorsey Schools, contingent upon the graduate meeting Dorsey Schools exam preparation requirements.
The job outlook for a Medical Assistant always depends on several factors, of course.Given the aging population and the probability that many Baby Boomers are going to need quality, professional medical care in the years to come, the demand for Medical Assistants is increasing "much faster than average," according to O*Net and the Department of Labor, Bureau of Labor Statistics.
Dorsey Schools is a respected post-secondary institution, having trained and taught quality graduates in Michigan since 1934. At Dorsey Schools, you're not just a number.  You have specific goals; goals that are unique to you as an individual and as a student at Dorsey Schools, we're going to work hard to help you reach those goals.
Learn more about how to get started on training for a rewarding career as a Medical Assistant at the Dorsey Schools Saginaw, Michigan, campus.
Request information by filling out the form above!
Sources: