What are Medical Assistant Qualifications Needed for this Profession?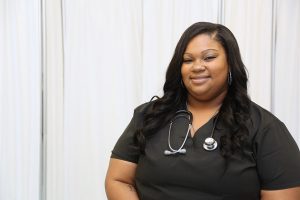 While working as a medical assistant in Michigan, a medical assistant may perform a wide variety of tasks during the day, including clerical and clinical support, in a medical office or clinic setting. During the course of the day, depending on the setting and the need, medical assistants may:
Take and record personal information and health history information provided by patients
Measure and record vital signs
Assist physicians with examinations
Give injections patients (as directed by a physician)
Schedule patient appointments
Prepare blood samples for laboratory tests
Perform other various administrative duties around a medical office environment
The established medical assistant qualifications to be able to perform the duties expected of this profession include some skills that can be taught through training and some personal traits that will help the medical assistant do a better job.
Education and Training in the Medical Field
There are no formal educational requirements to qualify to become a medical assistant, although there may be specific medical assistant state requirements. While medical assistants are not required to be certified or licensed for employment in the state of Michigan, some employers may establish their own certification requirements for positions they have available within their practice or healthcare facility.
Medical assistant schools are designed to provide the training a medical assistant may also need to meet an employer's qualifications requirements. For students preparing to study to become a medical assistant, it can be advantageous to choose a program that has a strong hands-on component so they can "learn by doing." The Medical Assistant training program at Dorsey Schools offers clinical training on campus in our medical labs as well as an externship with a physician's office, long-term care facility, acute care setting, or other medical facilities prior to graduating.
Have you wondered what it may be like to become a medical assistant? Perhaps you're training to become a medical assistant now and wondering about what will happen once you pursue medical assistant jobs? Maybe you've looked at a medical assistant job description and wondered what it may really be like once you're working in the field?
Important course requirements for medical assistant students may include courses in infection control, phlebotomy, first aid, medical terminology, anatomy and physiology, and electronic health records.
The right characteristics can position you for academic success as a student enrolled in a medical training program. Earning a medical certification can be a pathway to gaining the right training for rewarding entry-level healthcare careers. While certification may not always be a requirement for careers you pursue in healthcare, it can certainly help!
Analytical skills and technical skills are also important qualifications of a medical assistant. A quality educational program, such as the Medical Assistant training program at Dorsey Schools, can provide the opportunity to learn those critical skills.
Important Characteristics of Medical Assistants
Communication skills and organizational skills are important qualifications for medical assistant candidates to have when applying for and fulfilling the duties of the position. The medical assistant job description may include extensive interaction with patients or coordination of paperwork. A medical assistant who is detail oriented has the potential to be able to keep paperwork and patients more organized.
Meeting these qualifications can be rewarding both in terms of job satisfaction and your personal and professional growth as a medical assistant.
Are you ready to get started on your career as a Medical Assistant? Call us at 1-888-422-1188 today, to learn more about the Medical Assistant training program at Dorsey Schools!
Resources
1. Bureau of Labor Statistics, U.S. Department of Labor, Occupational Outlook Handbook, 2014-15 Edition, Medical Assistants, on the Internet at http://www.bls.gov/ooh/healthcare/medical-assistants.htm
Reviewed and edited 12/6/17