There are so many things to do in Saginaw, Michigan, throughout the year that we barely have room to list them all! Saginaw is a beautiful city located alongside the Saginaw River, in the heart of the Great Lakes Bay Region. Saginaw Bay, part of Lake Huron, is only a short drive away. 
23 Things to Do In Saginaw Michigan 
In addition to wonderful opportunities for learning, Saginaw is a great place for outdoor activities, cultural events, and other fun things to do. Check out these 23 things to see and do in Saginaw, Michigan. New careers begin here at the Dorsey Schools Saginaw campus! The campus offers training for future Medical Assistants, Medical Administration and Billing professionals, and Pharmacy Technicians. Check out our blog for the many Saginaw Michigan Campus Events throughout the year!  The Saginaw, MI campus is a branch campus of Madison Heights.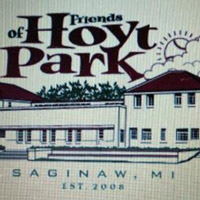 Historic Hoyt Park.
Located in the heart of downtown Saginaw, this fun family park is the perfect place for biking, running, or playing softball. In the winter months, Hoyt Park1 offers sledding, snowboarding, and ice skating.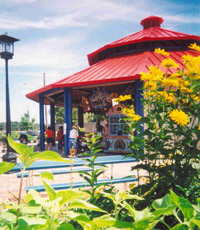 Saginaw Children's Zoo.
With 10 acres in Celebration Square, the Saginaw Children's Zoo is home to llamas, kangaroos, a Butterfly Garden, an Underwater Viewing Cave, and so much more! Even better, Saginaw City website offers coupons for admission to the zoo!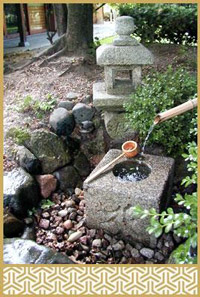 Japanese Cultural Center and Tea House.
One of the most interesting things to do in Saginaw, Michigan, is to visit the tea house and strolling Japanese gardens at the Japanese Cultural Center,1 whose mission is ""to promote intercultural understanding and peace through a bowl of tea."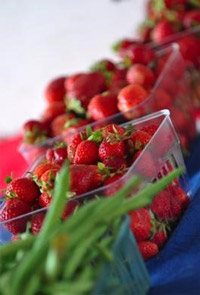 Downtown Saginaw Farmers' Market.
From Memorial Day through the end of October, the farmer's market1 is a Saginaw point of interest that should not be missed. Fresh local produce, fresh cut flowers, and an array of lunch vendors are on hand in a welcoming gathering place located at the northwest corner of Washington Avenue and Thompson Streets.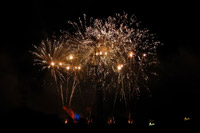 Ojibway Island.
An island park in the middle of downtown, Ojibway Island1 is one of the most calming and relaxing Saginaw attractions. Visitors can enjoy peaceful walks, family picnics, or one of the many concerts and special events held on the island along the Saginaw River.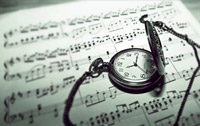 Saginaw Bay Symphony Orchestra (SBSO).
Enjoy chamber music, opera, pops, and ballet? Then this is the Saginaw event for you! Check out the symphony orchestra's annual concert series to plan your next great thing to do in Saginaw, Michigan.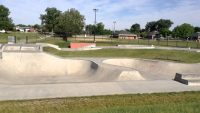 The skate park at Celebration Park.
Looking for something more active to do in Saginaw? The skate park1 at Celebration Park has 15,000 foot of concrete for outdoor and inline skating! The skate park is open year-round, weather permitting.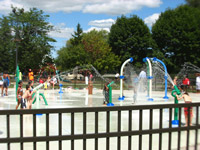 Splash Park.
Also part of Celebration Park, the splash park1 features a filtered-water, zero-depth splash pad sectioned off for three different age groups. All of this watery fun, an awesome thing to do in Saginaw, is free!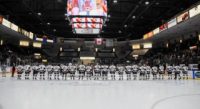 Saginaw Spirit.
Sports activities in Saginaw, Michigan, include the city's own ice hockey team. The Saginaw Spirit2 has been playing in Saginaw since 2002 when it was moved from North Bay. Come out and enjoy the excitement!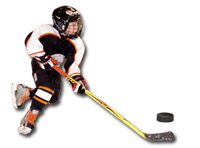 Saginaw Bay Ice Arena.
Amateur hockey more your speed? Check out the teams playing at the ice arena.2 You might even have the opportunity to try a little hockey yourself, for free!

Castle Museum of Saginaw County History.
In an actual historic castle building on Federal Avenue, the Castle Museum 1 offers one of the more interesting things to do in Saginaw. The museum's historical society boasts more than 100,000 artifacts available for exhibits and research!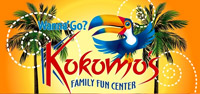 Kokomo's Family Fun Center.
What could be a more fun thing to do in Saginaw, Michigan, than to go to a fun center? 3 With games and activities for all ages, the fun center is great for family outings, birthday parties, or just for hitting a few balls around their miniature golf course.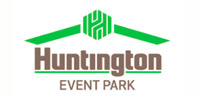 Huntington Event Park.
An outdoor event venue in downtown Saginaw, the event park4 offers concerts, festivals, markets, and a host of other fun activities!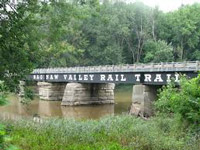 Saginaw Valley Rail Trail.
The great outdoors is one of the best features of Saginaw attractions.5 The rail trail provides 11 miles of outdoor activities, including hiking, biking, horseback riding, and nature studying.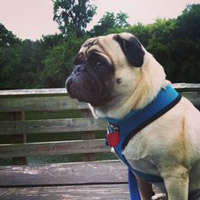 Bark Park.
Dogs love having fun things to do in Saginaw, Michigan! The Steven A. Kirshenbaum Memorial Bark Park6 is designed just for them.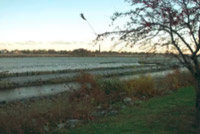 Veterans Memorial Park.
While enjoying all the fun and exciting activities in Saginaw, take a few minutes to stop by the Saginaw County Veterans Memorial Plaza on Washington Avenue.7 In a peaceful setting, the park is a tribute to all those men and women from Saginaw County who lost their lives fighting for their country.
Pride and Country Village.
Touted as "Michigan's largest village of unique shops,"8 the village is a collection of unique buildings, including a barn, a farmhouse, and a schoolhouse, full of antiques, furnishings, and gifts offering one of the more interesting shopping experiences in Saginaw.

Shiawassee National Wildlife Refuge.
Saginaw is all about the great outdoors, with lots of natural areas to explore. The wildlife refuge9 contains 9,800 acres of marsh, bottomland hardwood forest, and grasslands, where visitors can watch egrets, warblers, and geese in their natural habitats.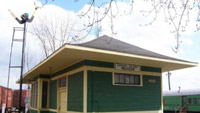 Saginaw Railway Museum.
Housed in a depot that was restored in 1907, the museum10 is a great place to learn about railroad history and technology in Saginaw, Michigan. Visitors can see real, operating diesel locomotive, cabooses, boxcars and an interlocking tower at the museum.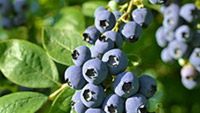 Michigan Blueberry Farms.
Michigan is famous for its blueberries, of course! Blueberry farms abound in Saginaw, all with fresh and tasty local blueberries ready for picking during the blueberry season.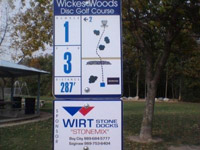 Wickes Woods Disc Golf.
With 5,864 feet of disc golf space, Wickes Woods is one of the more fun and exciting things to do in Saginaw, Michigan. Wickes Woods features 18-hole in Harvey Randall Wickes Recreation Complex on Hospital Road. Check out their course map!
Riverfront Saginaw District.
Saginaw sits on the beautiful Saginaw River.11 What better place to relax, go for a scenic stroll, grab some lunch or dinner, and enjoy a pleasant evening with friends after school?
Career Training Programs offered at the Saginaw Campus:
For more information on each individual program, please visit the Medical Assistant, Medical Administration and Billing, or, Pharmacy Technician program pages, or call request information using the form above!
Resources:
Reviewed and edited 12/6/17