What are your Objectives in Becoming a Medical Assistant?
Are you looking forward to completing a training program so you can become a medical assistant? When you think about becoming a medical assistant, what are some of the things you want to do in your new career? What objectives do you have for your work as a medical assistant? Do you want to work with patients, on the front lines of our healthcare system?
Becoming a medical assistant can be a very exciting goal. As a medical assistant, you may work in a doctor's office or in a clinic setting. Each day could be challenging and fulfilling, depending on your healthcare setting and your medical assistant job requirements. If your objectives are to work in a medical facility and perform some of the necessary tasks for working with patients and with healthcare providers, then becoming a medical assistant may be a great step for your career!
Becoming a Medical Assistant
What do medical assistants do? As a medical assistant, you may prepare patients and assist with administrative duties. Depending on the size and type of facility you work in, your duties may include:
Preparing patients for exams and taking medical histories.

Explaining treatment and medicinal procedures to patients.

Assisting the physician during exams.

Collecting and preparing lab specimens.

Performing basic lab tests.

Answering phones and scheduling appointments.

Updating and filing patient medical records and insurance forms.

Arranging for hospital admissions and lab services.

Handling correspondence, billing, and bookkeeping.
Do these responsibilities fit with your objectives in becoming a medical assistant? If so, you may want to learn more about how to become a certified medical assistant. There are a number of medical assistant certification requirements.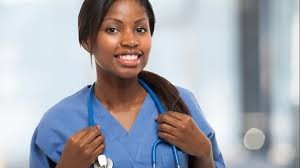 First, you must complete a training program such as the Medical Assistant program at Dorsey Schools. Then you must apply for the certification exam with the respective agency.  One of these is the NCCT and you can apply at the National Center for Competency Testing site1. While waiting for your testing date, you should study all the materials you were provided during your training to help prepare you for the exam.
You may also be wondering how you would set yourself up for your medical assistant career. In addition to the required training and appropriate certification, there are a number of other areas that may help contribute to your success as a medical assistant, including making sure you have the right attitude about your training and your new career. Additionally, you want to be ready to grow in your new career. Your formal training in a school such as the Medical Assistant program at Dorsey Schools can help expose you to a great deal of information, but you'll likely learn quite a bit after you begin your new job as a medical assistant.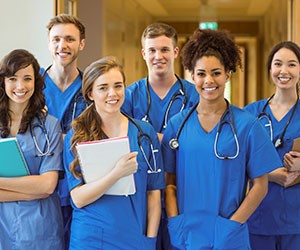 Interested in learning more about the training provided at the Medical Assistant program at Dorsey Schools so you can start your path toward becoming a medical assistant? Give us a call at 888-422-1188. You can also request info online.
For more information about our graduation rates, the median debt of students who completed the program, and other important information, please visit our website at https://www.dorsey.edu/disclosures/.
Resources:
National Center for Competency Testing,

https://www.ncctinc.com/
Reviewed and edited 12/6/17