As you are considering a field of study and a choice of career, you might decide you want to pursue one of the skilled trade professions. Are you good with your hands? Do you like to solve problems? You could be a good candidate to train to fill one of the skilled trade jobs that are still relevant – and in demand – in today's workforce.
Are Skilled Trades Professions Still Relevant?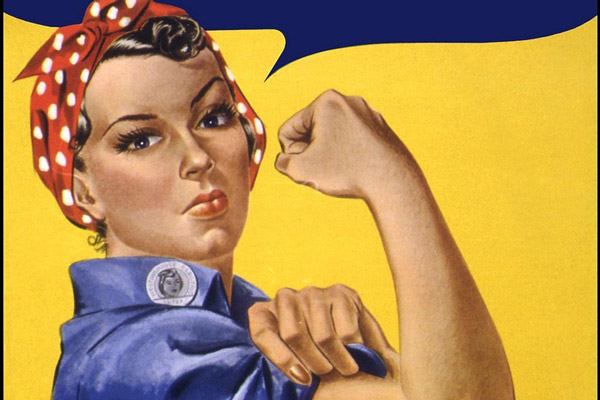 What is a skilled trade? Jobs in the skilled trades include those in the fields of electrical, HVAC and refrigeration, appliance service repair, masonry, carpentry, auto mechanics, welding, pipe fitting, plumbing, and much more. These are the workers and jobs that are essential for day-to-day operations for every business, medical facility, government agency, and residential household in the U.S.
The Growing Demand For Skilled Trades Professions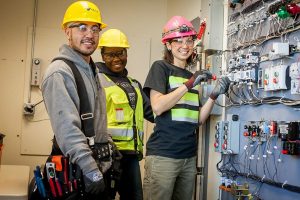 The skilled trades professions are not only still relevant but there is actually a shortage of qualified skilled trade workers in the state of Michigan, according to a 2016 article in the Detroit Free Press.1 These jobs are among those that employers are challenged with filling because not enough workers are trained appropriately for the employers' needs. As the Free Press reports, "industries in Michigan from construction to health care are facing shortages of competent workers."
In combination with the need for skilled workers, the job outlook for many skilled trade professions is expected to grow much faster than average. For example, HVAC-related professions are expected to grow by 14% from 2014 to 2024, according to the Bureau of Labor Statistics.2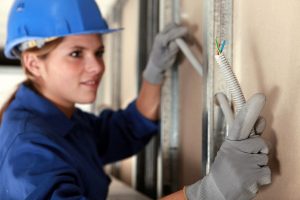 The Skilled Trades programs at Dorsey Schools offers the training needed to enter one of the skilled trade professions still so relevant and in demand. Our HVAC Systems Technician training program exposes our students to the knowledge and skills needed to work in the heating, ventilation, and air conditioning trade, including HVAC fundamentals, electricity, and refrigeration, as well as the much-needed customer service and communication skills. The HVAC Systems Technician program at Dorsey Schools provides students with an opportunity to gain knowledge and skills through class work, hands-on instruction in the labs on campus, and during an externship during the final module of instruction.
Students enrolled in the Dorsey Schools Electrical Technician program are exposed to training in relevant topics such as electrical grounding/circuitry, electrical theory and safety and branch circuit distribution.
If you're considering a career in the skilled trade professions, especially as an HVAC Technician or an Electrical Technician, check out the Dorsey Schools Skilled Trades programs.  Call us at 1-888-422-1188 to learn how our experienced team can help provide you with important HVAC or electrical technician training, knowledge and skills.
Resources:
      

"Got job skills? Michigan needs you," Detroit Free Press, February 2016,

http://www.freep.com/story/money/business/michigan/2016/02/14/michigan-economy-jobs-skills-detroit-workforce-training-education/80186212/

      

U.S. Department of Labor Bureau of Labor Statistics, Occupational Outlook Handbook, https://www.bls.gov/ooh/installation-maintenance-and-repair/heating-air-conditioning-and-refrigeration-mechanics-and-installers.htm

      

Michigan Bureau of Labor Market, Information and Strategic Initiatives, http://milmi.org/datasearch/wage-by-occ
Reviewed and edited 12/6/17