Thursday, March 28, 2019 is National Medical Billers Day. It is a day when we pause and thank all those who work in the Medical Billing field. Medical Billers play an important role in the healthcare industry. They are responsible for submitting claims to the insurance company. Without Medical Billers, there would be a gap between patients and providers when it comes to payment for services. Here at Dorsey Schools, we salute all those in the Medical Billing field. This includes our graduates as well as our staff and students pursuing a career in this field.
If you have been thinking about training for a career in Medical Billing, now is a great time to get started. In honor of National Medical Billers Day 2019, we have compiled some of our favorite blog posts related to Medical Billing. Check them out below!
When you begin to pursue a job as a medical biller, it is not a bad idea to understand what employers want. In our blog, Top Qualities Employers Are Looking for In Medical Billers, we cover a few of the top qualities employers' desire in Medical Billers. Among these, include good communication skills and technology skills. Employers also may want Medical Billers to have some basic medical knowledge. Discretion and attention to detail also top the list in qualities employers want Medical Billers to possess. Learn more by reading the full blog here.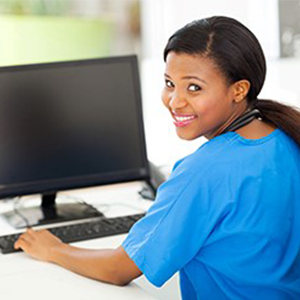 Did you know there are two types of Medical Billing? Professional billing is typically used in individual physicians' practices. Institutional billing is often used in hospitals, clinics, rehab facilities and nursing homes. Having a better understanding of the two types of Medical Billing can be advantageous to future Medical Biller. Learn more about the Two Types of Medical Billing by reading the full post.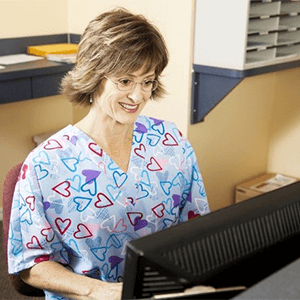 For those who wish to train in Medical Billing, there are several options to consider. There are several benefits to Studying Medical Billing in a Traditional Classroom Setting. One of the benefits is face time with instructors and other students. Another benefit is the ability to receive hands-on training. Lastly, in a classroom setting, students can develop their 'soft skills' in the actual classroom. These skills are critical not only for Medical Billers, but for all who work in healthcare. Learn more by checking out this blog.
There you have it! If you want to learn more about training for a career as a Medical Biller, this info could be very helpful. It is also important to get quality training to pursue your career as a Medical Biller. Our team here at Dorsey Schools ready to connect with you and help you pursue your goals of a new career in healthcare.
For those who wish to pursue a career in Medical Billing, Dorsey Schools can help you get on your way. Dorsey Schools offers a Medical Administration and Billing training program. Students in this program will receive training needed to pursue an administrative career in the healthcare field. There are a number of topics covered in the Medical Administration and Billing program. These include computer technology, records and database management, medical billing, and coding. Students will also be exposed to medical terminology, anatomy and physiology. Principles of accounting and business communication are also introduced.
To learn more about the program at Dorsey Schools, contact us online or you may give us a call at 888-422-1188.