As you get closer to completing your medical billing training, you will probably be searching for a career. The good news is that medical billing and coding is a growing field. Your skills could be in demand, as medical billing jobs are located in various types of healthcare settings.
Important Qualities of  Medical Billers
Medical biller jobs can be located in physician's offices, hospitals, laboratories, and other healthcare facilities. Medical biller certification may be required for some jobs, but medical billers and coders might also find a rewarding career as a Coder, Health Information Clerk, Medical Secretary, Health Information Specialist, Medical Records Clerk, or Medical Records Technician.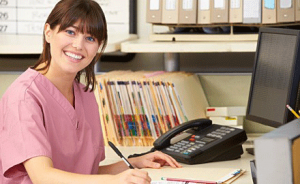 When searching for a new job in the medical billing field, you will need to keep in mind that employers look for a number of qualities in their applicants. Employers look for someone who can communicate effectively, has the medical knowledge and technology skills gained from a quality education, pays close attention to detail, and someone with discretion who will maintain patients' confidentiality.
Communication skills
A good medical biller must be able to interact effectively with physicians, insurance companies, and patients. You will be communicating face-to-face, over the phone, and by email, so quality verbal and written communication skills are crucial. Employers want to know that you can communicate well with everyone on all levels. When called for an interview, you will have the opportunity to demonstrate your excellent communication skills!
Basic medical knowledge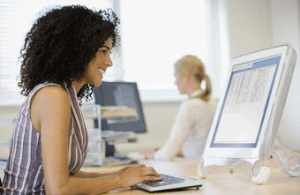 A potential employer wants to know that you have a basic level of medical knowledge, as you will be the one coding and categorizing patient information, as well as reviewing records for completeness and accuracy. The education you receive in the Dorsey Schools Michigan medical training programs can expose you to the skills and training you need to be successful in this area.
Technology skills
Most medical billing procedures are completed electronically in today's medical offices. A potential employer will look for technology skills, such as the ability to use computers, navigate through billing software, and communicate electronically.
Attention to detail
Medical billing errors can cost money. A medical office or physician will want to be sure you are meticulous when it comes to paying attention to detail. A good way to show a potential employer that you are focused on accuracy is to submit a spotless application, including an error-free resume and cover letter, when applying for a position.
Discretion
Keeping information confidential is critical for a medical biller. Client records are protected by privacy laws, such as HIPAA2. Even if you are just having a casual conversation, you must be careful not to discuss protected information. A potential employer will want to know that you are able to maintain discretion with client information.
Medical billing can be a rewarding career. With the appropriate training, you can learn how to develop the qualities potential employers want to see in job candidates. For more information about the Dorsey Schools Michigan Medical training programs, visit request information online or call us at 888-422-1188.
Additional Information:
2 HHS.gov U.S. Department of Health & Human Services, Health Information Privacy, on the internet at https://www.hhs.gov/hipaa/