Dessert lovers rejoice!!  Saturday January 23rd is National Pie Day (not to be confused with Pi Day, which is 3/14)!!  In celebration of National Pie Day, the Roseville and Waterford-Pontiac Culinary Academy campuses at Dorsey Schools went head-to-head in a "Bakeoff" on Thursday January 21st to see which campus' pies would reign supreme!  It wasn't quite as heated as Chef Usher and Chef Schellig dueling with spatulas, but close enough.
Dorsey Schools Celebrates National Pie Day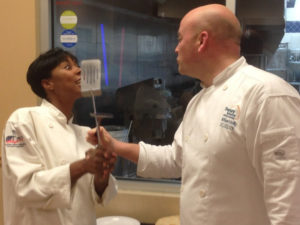 Here's how it worked, each campus' CA 105 classes were tasked with preparing pies for judging (one apple and one "class choice" – which could be any flavor they wish).  The pies would then be judged on (1) Presentation & Appearance, (2) Flavor & Taste, and (3) Creativity.  Select members from the Dorsey Schools Corporate Office were on hand for the judging, which took place at the Roseville Campus.  Each pie was numbered, so judges had no idea which campus or class prepared which pie.
Both campuses showed exceptionally well, delivering mouthwatering pies, and judging was particularly difficult.  One judge even commented, "I love pie, and these are some pretty darn good pies!"  The "class choice" pies included both sweet and savory selections including Lemon Meringue, Peppermint, Raspberry Cream, Vanilla Cream, Blueberry, and even a Sheppard's Pie!  In the end though, the judges' scores were tallied, and here are the results:
Overall high-scoring pie: Sour Cream and Granny Smith Apple, prepared by the Roseville Campus' Morning class (#2) class
Overall high scoring class: Apple-Cranberry Streusel & Lemon Meringue, prepared by the Waterford-Pontiac Campus!
Best Presentation: Lemon Meringue, prepared by the Waterford-Pontiac Campus!
We want to congratulate all of the participants and commend them on their tasty and terrific work!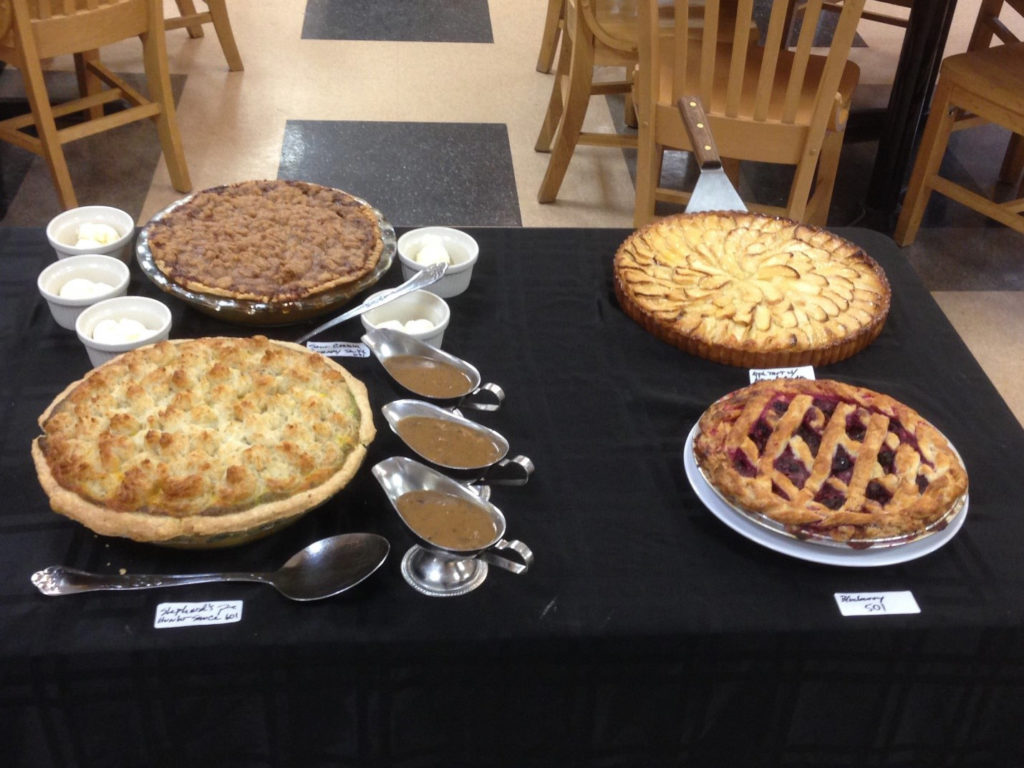 About Dorsey Culinary Academy
Do you feel at ease in the kitchen? Does the thought of creating delicious dishes and tasty treats from simple ingredients excite you? Do you want to be an essential part of the overall operation of a restaurant? If so, training for a new career in the culinary arts at Dorsey Schools may be for you!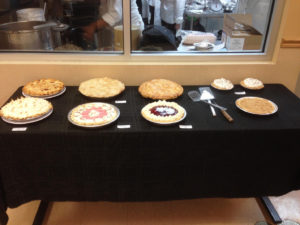 Training in the Dorsey Schools Culinary Arts program includes: 
Coverage of fundamental culinary skills such as proper sanitation, knife cuts, "mise en place," cooking techniques, food preparation, food purchasing/specifications, catering and professionalism.
The opportunity for students to learn about various aspects of the culinary industry, including baking, butchering, and healthy cooking and nutrition.
An introduction to menu planning and pricing, kitchen management, and inventory control.
An externship, which is included during the last module of training, allowing students to apply what they have learned throughout the program in a real-world culinary environment.
The opportunity for students to challenge the National Restaurant Association's ServSafe® Certification exam as well as the National Restaurant Association Educational Foundation's ("NRAEF") Nutrition certification test.
The Culinary Arts training program at Dorsey Schools is programmatically accredited by The Accrediting Commission of the American Culinary Federation Education Foundation (ACFEF). Each graduate of the Culinary Arts Program at Dorsey Schools is eligible to become an ACF certified culinarian with documentation of both membership in the ACF and one year of in-field working experience.
Dorsey Schools offers its Culinary Arts program at the following campus locations:
If you're ready to get your new career cooking, you should contact Dorsey Schools today to learn more about their Culinary Arts program.  You may call Dorsey Schools at 888-422-1188 or request info online.
Culinary Arts Program – Gainful Employment Disclosures
For more information about our graduation rates, the median debt of students who have completed the program, and other important information, please click here.