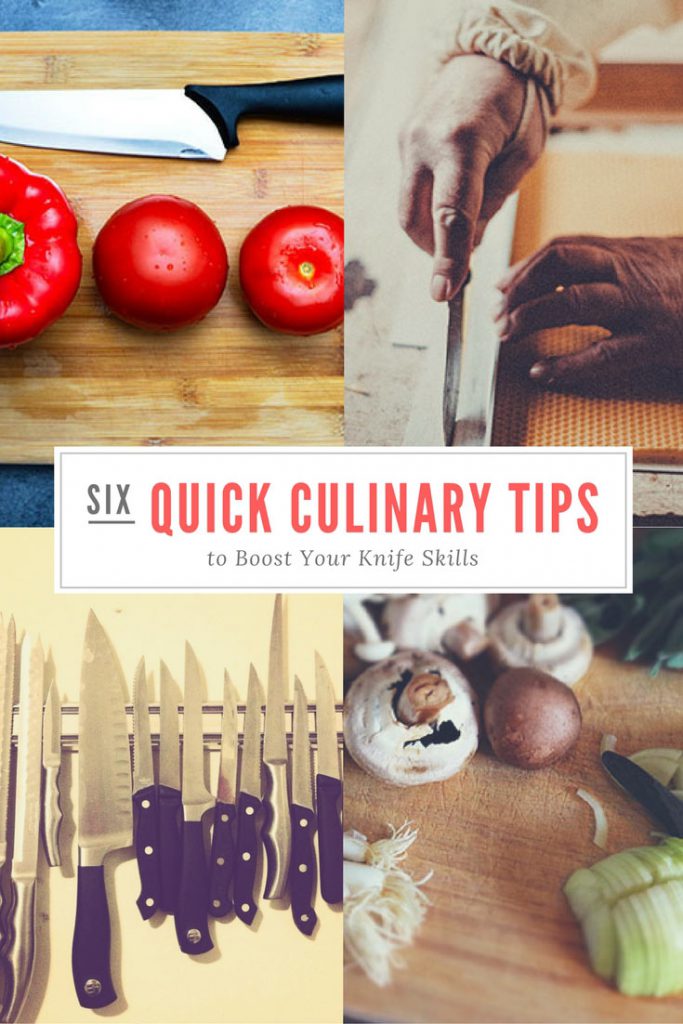 Instruction on how to properly use a knife is one of those culinary tips that you can take advantage of nearly every time you cook. You'll use these and other beginner cooking tips while working with meat, fruits, vegetables, or bread.
Before you implement the following kitchen tips, get to know the knife that you're using. As Knives Kitchen shares, there are hand paring knives, chefs, tomato, and stiff curved boning knives, each in a different blade length. Blade styles include wavy, straight, and clip point. Depending on what you are preparing, you could also use a bread, carving, or chef's knife. 1 The type of knife that you use leads into our first tip.
Knife Tip 1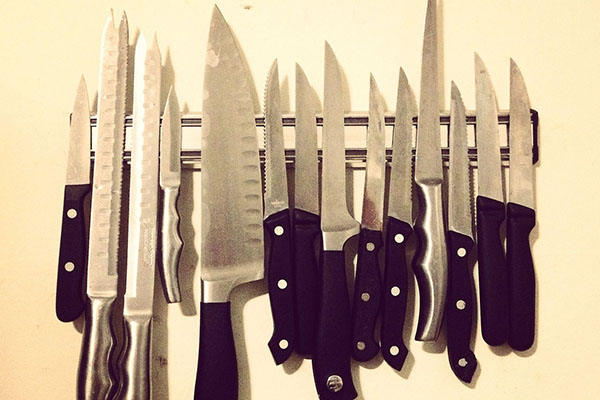 Save yourself time and frustration by choosing the right knife. For example, a paring knife is good for taking meat off the bone, because curved knives are good for detailed cutting. Instructors at Michigan culinary arts schools and department store clerks in Michigan that stock quality culinary tools can help you select a good knife.
Knife Tip 2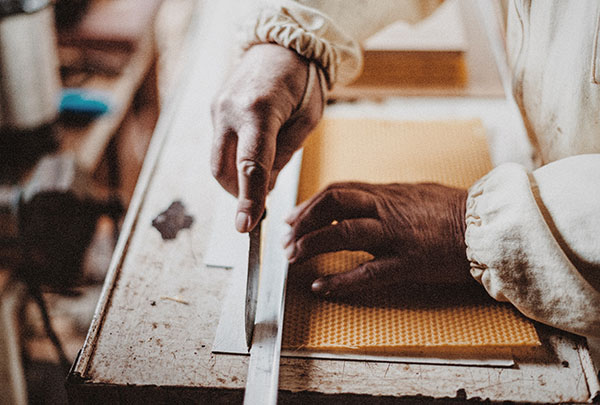 Hold the knife correctly. Your thumb and index finger should be placed on opposite sides of the knife, but evenly aligned (avoid gripping the knife). With free hand, hold the food that you want to cut.
Knife Tip 3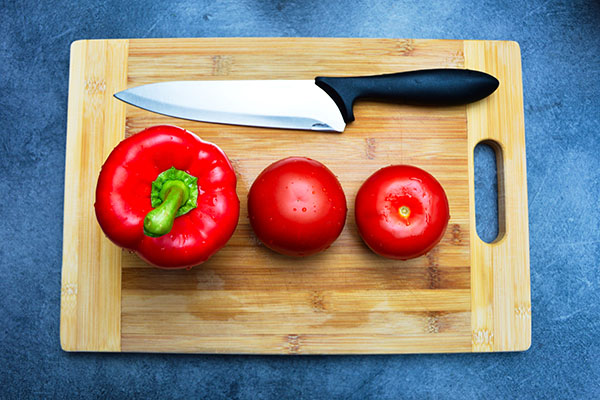 Choose the most effective grip when holding food. For example, if you're slicing an onion or a potato, you could use a claw grip. 2 To create a claw grip on a food item, place the ends of your fingers against the food to keep the food from sliding. Use your other hand to slice the food with the knife.
Knife Tip 4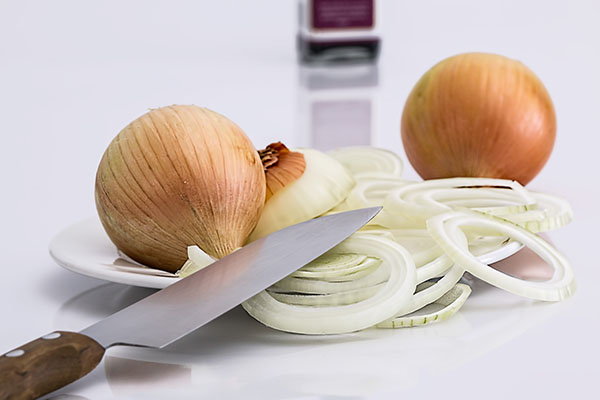 Keep your knife sharpened. A test to see if your knife is sharp is to slice a tomato: if the tomato slices without you having to apply much pressure, your knife is probably sharp. As with each of the kitchen tips, it takes repetition to hone these test skills. Sharpen your knife with a knife sharpening kit. You can also use a knife roll to sharpen the blade.
Knife Tip 5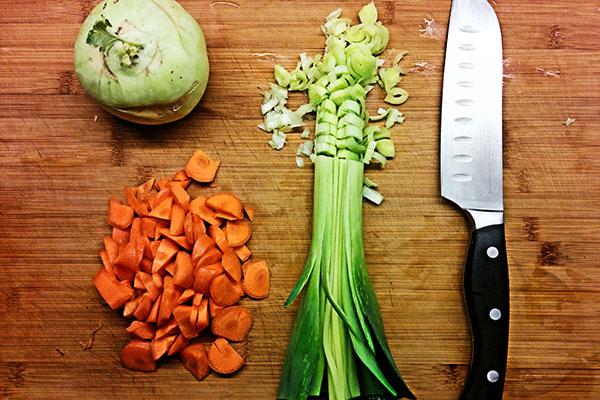 Work on a cutting board. Make sure that your cutting board is on a level and stable surface, as it helps to keep the board from moving while you're slicing or dicing food.                                                        
Knife Tip 6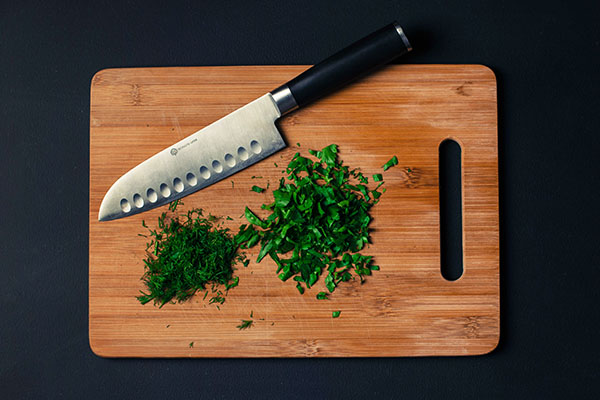 Practice! Practice holding food, slicing food, and working with a cutting board. You'll also benefit from sharpening different types of culinary arts knives.
Learn how to boost your knife skills and you can move on to learning about measuring, seasoning, and cooking different types of food. These cooking tips are used by cooks and chefs preparing meals for families, communities, schools, and corporate clients in Michigan and abroad.
Dorsey Schools Culinary Academy Training Program
At Dorsey Schools, we are ready to connect with you and answer your questions about how our Culinary Arts training program could help you to gain the education and skills that are generally required of cooks, food preparers, bakers, and sous chefs. Important areas covered during the training include knife cuts, customer service strategies, cooking techniques, sanitation, food preparation, and catering.
Michigan campus locations where Dorsey Schools' Culinary Arts diploma training program is offered at our Roseville and Waterford-Pontiac. Culinary tools are provided to each student during the program. Our Culinary Arts training program is accredited by the Accrediting Commission of the American Culinary Federation Education Foundation.
Dorsey Schools also offers individual cooking classes, which are offered at the Waterford-Pontiac, Michigan campus. These focused cooking classes teach Michigan cooks topics such as how to prepare gluten free meals, cook with crepes, barbeque, and make jams and pickled foods. Contact us today to speak with one of our experienced admissions representatives.
Let us support your cooking, culinary, restaurant management, and catering training goals. Call us at 1-888-422-1188 to learn how our experienced team can help provide you with important cooking, food preparation, and kitchen management skills.
Culinary Academy Training Programs – Gainful Employment Disclosures
For more information about our graduation rates, the median debt of students who have completed the culinary arts diploma training program, and other important information, please click here.
Resources: