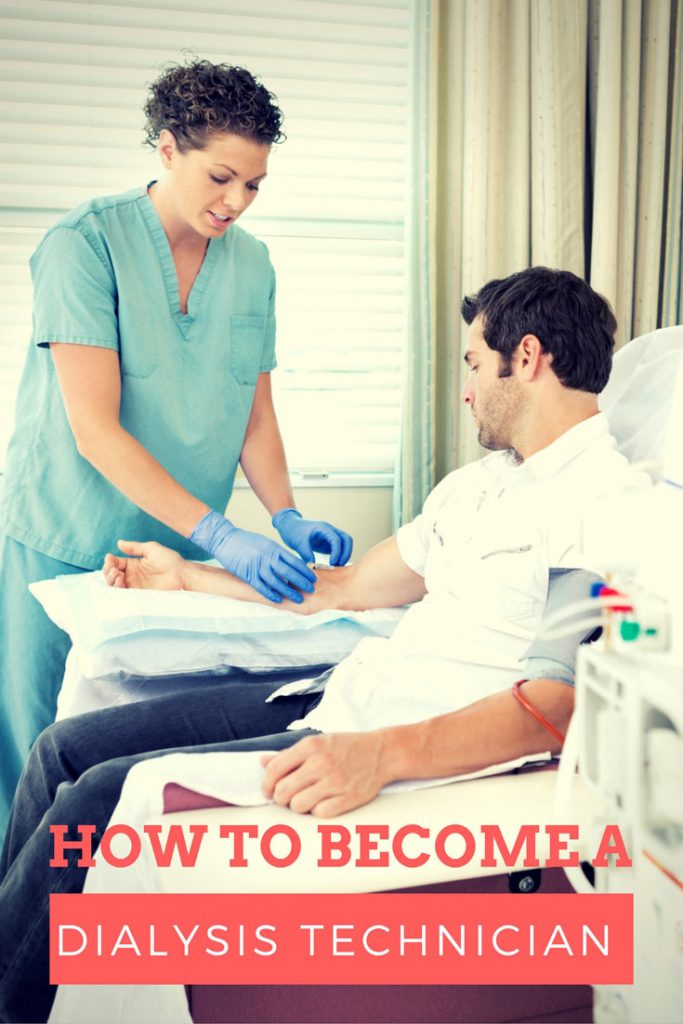 Are you interested in how to become a Dialysis Technician?  If so, that's great news.  A career as a Dialysis Technician can be both rewarding and challenging.  Below we share some info on how to become a Dialysis Technician. To become a Dialysis Technician, one will often attend post-secondary training.  These programs are typically designed to be completed in one year but it does vary by program.
Dialysis technician programs are offered in a variety of settings such as technical schools, vocational schools, and community colleges. All dialysis technician programs require that prospective students have either a high school diploma or equivalency. While in the program, students can learn about the kidneys, kidney disease, and the dialysis machine. In addition to coursework, students can also complete clinical hours in order to gain hands-on experience working with patients and operating equipment.
How to Become a Dialysis Technician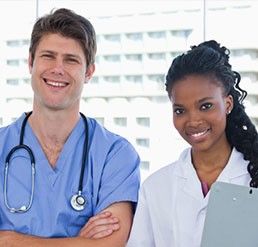 Following the completion of a Dialysis Technician training program, certification is required within 18 months of employment in the field. Although requirements may vary somewhat, certification is required for all Dialysis Technicians in all states. There is also a need to maintain certification.  It must be renewed every two to four years, so this involves continuing education.
Dialysis Technician Certification
Certification can be obtained at the state and national level. To receive national certification, dialysis technicians can go through one of several organizations.  These include the Nephrology Nursing Certification Commission (NNCC) or the Board of Nephrology Examiners Nursing and Technology (BONENT).
State certification rules vary from place to place.  However, individuals will generally need to first complete training.  They will then need to get relevant on the job training.  Lastly, they will need to challenge and pass a certification exam. It is important to remember that since each state has different certification guidelines, you should check with the state in which you would like to become employed.

Generally, to become a certified dialysis technician a person must take an exam. The requirements to apply for the exam are:
Must possess a high school diploma or GED.
Must have a certificate proving successful completion of a dialysis technician training program.
Must provide the name of the clinical training facility and number of hours in hands-on patient care.
Must provide the name of their employer if applicant held a position as a dialysis technician in the last 18 months.
It is recommended that the applicant have six months or 1,000 hours of clinical experience.
Must meet the training and experience requirements of the CMS Conditions for Coverage for End-Stage Renal Disease Facilities of the state in which they practice.
Are you interested in training to become a Dialysis Patient Care Technician?  If so, Dorsey Schools may be able to help you!
The Dialysis Patient Care Technician diploma program at Dorsey Schools combines classroom instruction with hands-on training.  The program is designed to provide students with the opportunity to master the specific skills and duties necessary to properly assist patients who are undergoing dialysis treatment.
Training in the Dorsey Schools Dialysis Patient Care Technician program includes:
An introduction to interpersonal, communication, and basic clinical skills.  Specifically, skills required in caring for patients with acute/ chronic renal disease who are undergoing dialysis treatment.
Exposure to the techniques for working with dialysis machines and equipment.  This includes operating, monitoring, and disinfecting equipment while observing policies/procedures of facilities as well as Federal and State Regulations.
The opportunity to develop and master direct skills necessary for success in this role.  This includes observation, education, taking vital signs, injections, blood draws, ECGs, and more all while monitoring patient comfort and safety.
An elective externship option at the end of the training program.  The externship provides actual clinical experience in a medical facility and professional exposure.
The Dorsey Schools Dialysis Patient Care Technician program is offered at the Wayne, MI campus.
Interested in Learning More?
Get started today by requesting info online or calling our Wayne, MI campus at 734-595-1540.
Dialysis Patient Care Technician – Gainful Employment Disclosures
For more information about our graduation rates, the median debt of students who have completed the program, and other important information, please click here.
Sources: