Across the nation, there's a focus to reduce healthcare costs. American citizens, patients, and healthcare providers are behind the push to lower the costs. Yet, cost alone isn't the only thing on the radar. Medical accuracy is another event that continues to have impact. For these reasons it's important to select quality medical training classes.
Michigan Shifts in Medical Training Classes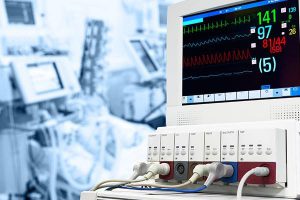 After all, the price of medical errors extends beyond finances. Medical mistakes could cause temporary and permanent physical damages. Combined, the goal to reduce healthcare expenses and provide more effective care are creating shifts in the medical industry. At the heart of these shifts are medical training programs.Going forward, medical training classes may place more emphasis on effective communications and prevention of medical errors.  Both of these are essential in not only providing good patient care but also in ensuring careless errors do not have devastating impacts after the fact.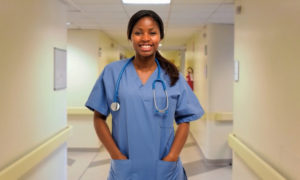 These considerations could help you as you choose the best  medical training classes to register for. Furthermore, they could help you to receive the type of medical training programs that will prepare you to adjust to advances in the industry and patient care changes. Before you start, look for medical training schools that offer programs that align with your career goals. This is very important since you don't want to take medical classes that are so broad that they don't concentrate on the specific field you want to work in or the job you wish to obtain.
For example, you could pursue a medical billing and administration training program if you want to help patients get their medical procedures paid for. There are medical training classes in Michigan that you can finish in just one year. This training is designed to prepare you to work with health insurance carriers. Strong communications skills are necessary, as you'll speak with insurance carrier representatives as well as patients to get patient bills paid. Familiarity with medical codes and healthcare policies are also needed.
Another Important Priority for Medical Training Classes
Other considerations to make before you choose medical training may deal with state regulations and instructor backgrounds. Make sure that your school, whether it cover EMT training, medical assistant training, or generalist training meets their state's licensing requirements.
If medical training classes don't lead to a certification or a license, they should prepare you to challenge a related exam. For example, some Michigan medical training programs offer you the chance to challenge a certification or licensing exam upon graduation.
At the least, instructors in Michigan should know what is required to get certified or licensed. During class, schedule time to meet with your instructor. Ask your instructor which class materials may be covered on future exams.
Instructors Are Key
You want to ensure that instructors who teach medical training classes have working experience in their training field. Some Michigan schools teach classes in several specialties. Examples of these specialties may include pharmacy technician training, medical assistant training, medical administration and billing and massage therapy training.
Dorsey Schools' Medical Training Programs
Instructors at our Michigan Dorsey Schools Medical Training programs are ready to answer your questions. Specialty fields that the medical training programs center on are Medical Assistant as well as Medical Administration and Billing. Other training programs available include Patient Care Technician, Pharmacy Technician, and Massage Therapy. 2
Contact us today to learn more about our medical training programs. During the programs, students can learn about important processes and procedures such as billing, medical terminology, human anatomy, and physiology.
Skilled instructors at our Michigan Dorsey Schools campuses provide training in specific areas such as home health care, nursing assistance, patient care, and medical administration.  Contact us today to speak with one of our experienced admissions representatives.
Let us support your healthcare and medical training goals. Call us at 1-888-422-1188 today to learn how our team can help provide you with important medical training knowledge and skills.
Resources:
2 https://www.dorsey.edu/medical-training/
Reviewed and edited 12/6/17