Are you looking for cooking classes in Michigan?  Do you want to learn how to bake delicious desserts?  If so, Dorsey Schools can help!  Come learn with professional chefs from Dorsey Culinary Academy's Waterford-Pontiac campus (a branch campus of Madison Heights). Dorsey Culinary Academy is hosting a cooking class, Sweet Dreams, focused on the art of dessert making.  The class will be Friday March 31, 2017 at 6PM.  The class is offered in conjunction with Rochester Community Schools.
Michigan Dessert Classes
During this class, atten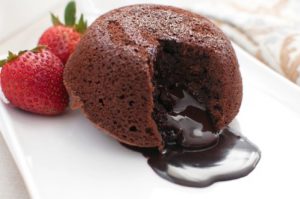 dees may learn how to prepare a variety of desserts.  Some of these include a delicious cheesecake, a mouth-watering lava cake, an elegant French pear tart, and a classic tiramisu.  The best part of the class?  You will get to leave with the recipes for each of these desserts!  In addition to the recipes, those who attend will also receive a chef's hat and a "Cook Like You Mean It" t-shirt.  Dorsey Culinary Academy will furnish the necessary equipment and supplies during the cooking class.
Reviewed and edited 12/6/17