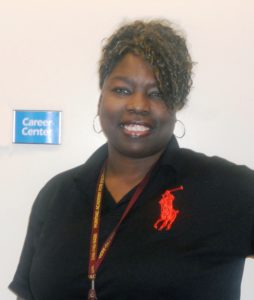 Dorsey Student – Sonya
Dorsey Schools Culinary Academy graduate, Sonya Riley, speaks about her experience at Dorsey, the career she loves and gives a piece of advice to current students:
I chose to study Culinary Arts simply because I love to cook ─ but I didn't realize how much I would gain from the experience at Dorsey Schools.
I didn't choose Dorsey, it chose me; the program was affordable and convenient. I felt that Dorsey not only prepared me for the culinary world, it opened my eyes to a whole new career. My experience while attending Dorsey Culinary Academy was great. I met interesting people and was introduced to a whole new world of food. Upon my completion of the program, I was offered a job in food management. I am currently the food director for a Charter School district. This has not only been a great opportunity but for the first time in 20 years, I have job with full benefits that I enjoy coming to everyday.
My advice to current Dorsey students is to stay with your program of choice. Don't give up, and know that in 48 weeks you can start a journey you'll never regret.