Do you want to train to become an LPN here in Michigan?  If so, this post is for you!  Dorsey Schools recently shared some exciting news!  The Michigan-based school announced that it will now offer its Practical Nurse program at three of its campus locations.  The program will now be offered in Madison Heights (Main Campus), Roseville (a branch campus of Madison Heights), and Wayne (a branch campus of Madison Heights).  It was previously offered only at the Madison Heights campus.
The expansion of the Practical Nurse program highlights Dorsey's ongoing commitment to the people of Michigan.  Dorsey has been a proud career training school for over 80 years.  In addition, Dorsey has the distinction of being the longest standing career school in Michigan.  Today, Dorsey offers programs that help men and women train for new careers in a variety of fields.  These include healthcare, beauty, culinary, and skilled trades.
The Practical Nurse certificate program at Dorsey Schools can help you get on your way towards becoming an LPN. During the Practical Nurse program, students will have the opportunity to learn about various aspects of the nursing profession.  This includes knowledge and skills critical to the success of becoming an LPN.  Topics in the program include practical nurse fundamentals, medical terminology, and anatomy & physiology.  Students will also explore various areas of nursing.  These include mental health, medical and surgical, maternal and newborn, pediatric, and geriatric nursing.  Pharmacology and medication delivery are also covered among other topics in an effort to give students an overview of this field.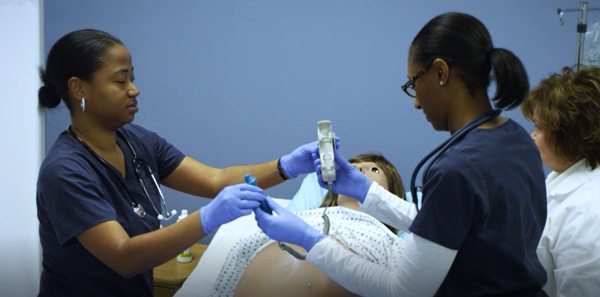 Upon graduation, students will be awarded a Practical Nurse certificate. Graduates will also be eligible to sit for the NCLEX-PN® exam. Candidates must successfully pass the NCLEX-PN® exam in order to become licensed as an LPN. The state of Michigan requires that LPNs be licensed in order to obtain employment under that job title.
What is an LPN?
A licensed practical nurse (LPN) is a member of the healthcare team. LPNs provide basic nursing care supervised by doctors and/or registered nurses.  LPNs can work in a variety of settings.  These include nursing homes, extended care facilities, hospitals, and even perhaps doctors' offices.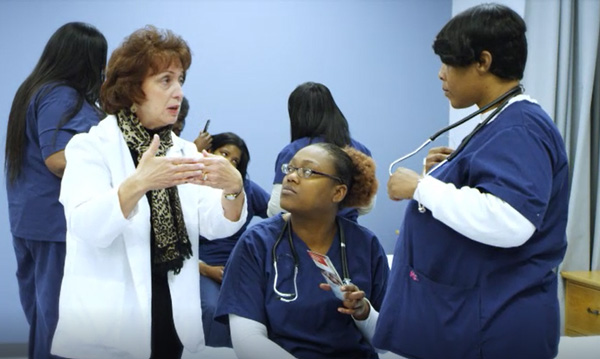 The duties an LPN performs will vary based on a number of factors.  The first thing to consider is the state they live in.  Certain states will have restrictions on what an LPN can and cannot do.  Something else to consider is where they work.  An LPN's duties will vary based on their work setting.  For example, an LPN working in a nursing home will likely have some different duties than one that works in a doctor's office.  A common task often performed by LPNs is monitoring a patient's health and taking their vital signs.  They may also provide basic care and comfort to patients.  It's important that they also keep records on a patient's condition and communicate concerns to the RNs and/or Doctors working with that patient.
In order to work under the title of LPN (Licensed Practical Nurse), someone must become licensed.  Each state has a board of nursing that handles this process.  Pursuing licensure takes place after one has completed an approved training program.
Want to learn more?
Classes for the Practical Nurse program at the Roseville and Wayne campuses will begin on February 20, 2017 and interested students can apply online.
Reviewed and edited 12/6/17