There is no doubt – Medical Assistants are at the heart of healthcare, and that's why the American Association of Medical Assistants (AAMA) has deemed the third full week in October as Medical Assistants Recognition week.  This year, we celebrate Medical Assistants and recognize their larger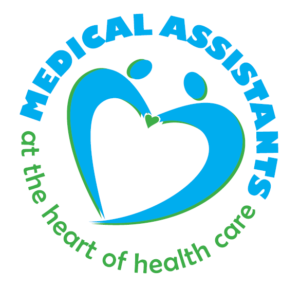 contribution to physicians, patients, and the healthcare community as a whole from October 19th through October 23rd.  Wednesday October 21, 2015 also has the distinction of being Medical Assistants Recognition Day.
Medical Assistants are allied health professionals who help physicians by assisting with patient care and performing administrative duties.  Medical Assistants have a versatile role within the healthcare community based not only on the tasks and job duties they perform but also in where they may choose to work.  While most Medical Assistants (MAs) work in independent practices, some may be found in other healthcare settings as well.
We'd like to thank all of the great Medical Assistants out there for their tireless efforts, their contributions, and their utmost dedication to the healthcare community and in providing great patient care!  If you know a hard-working Medical Assistant, make sure you thank them for all they do!
Medical Assistant Career Outlook
Medical Assistants can be found most often working in doctors/physicians' offices, however, some may also be found working in clinics, hospitals, or other healthcare facilities.  In their roles,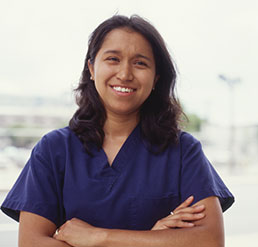 Medical Assistants can perform both clinical and administrative functions on the job.  From a clinical standpoint, Medical Assistants are often responsible for the preparation, assisting, and follow-up with patients prior to medical exams and/or treatments.  In terms of administrative duties, Medical Assistants may assist with the operation of the medical office, practice, or facility in which they work performing various routine administrative tasks.
According to the U.S. Bureau of Labor Statistics, the projected job outlook for Medical Assistants is expected to grow by 29% from 2012 to 2022, which is much faster than average for all occupations.*
The Medical Assistant Program at Dorsey Schools
The Medical Assistant diploma program at Dorsey Schools in Michigan provides students with a curriculum and training that exposes them to both clinical and administrative skills.  The clinical components of the Medical Assistant training program at Dorsey Schools includes instruction in CPR, first aid, taking vital signs, phlebotomy, administration of medication and more.  The administrative components of the Dorsey Schools Medical Assistant program include electronic health records, medical office administration, and other skills needed in helping physicians run their office.
The training program also includes an externship during the last module, which will allow students to practice the knowledge and skills they have learned throughout the program in a real world occupational setting.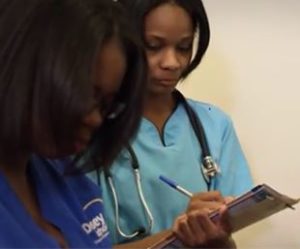 Graduates of the Medical Assistant program at Dorsey Schools are encouraged to challenge a National Certification exam, and to assist in this effort, Dorsey Schools has included reimbursement of a one-time certification exam fee (as determined by Dorsey Schools) in the Medical Assistant program tuition.
The Medical Assistant program at the Roseville, MI; Farmington Hills, MI; Madison Heights, MI; Waterford-Pontiac, MI; Southgate, MI; Wayne, MI; Saginaw, MI; and Lansing, MI campuses of Dorsey Schools is programmatically accredited by the Accrediting Bureau of Health Education Schools (ABHES).
Want to Learn More?
If you're ready to begin training for an exciting new career as a Medical Assistant, Dorsey Schools wants to hear from you!  Give us a call at 888-422-1188 or click here to contact us.
Still have questions?  Check out our Medical Assistant FAQ page or you can download our Healthcare Career Outlook Guide to learn more about various career paths in this field.
Medical Assistant Program – Gainful Employment Disclosures
For more information about our graduation rates, the median debt of students who have completed the Medical Assistant program, and other important information, please click here.
*Bureau of Labor Statistics, U.S. Department of Labor, Occupational Outlook Handbook, 2014-15 Edition, Medical Assistants, on the Internet at http://www.bls.gov/ooh/healthcare/medical-assistants.htm (visited August 19, 2014).