Do you love styling, treating, and coloring hair? Do you dream of owning your own beauty salon one day or working at a top salon near where you live? A career as a cosmetologist may be right for you. As a licensed cosmetologist, you could work at a variety of locations, including a beauty salon, spa, hotel, or a resort.
Beginning your Cosmetology journey in the creative industry is just the beginning. A degree in Cosmetology can open many doors in theatre, fashion, or even working for yourself as a freelancer. The beauty industry is fast-paced and exciting, and students can usually begin their journey in less than a year. Dorsey Schools allows you to complete your training in as little as eight months. On average, a full cosmetology program can be completed in 12 to 14 months.
What's Needed to Start Working as a Cosmetologist
Rewards of working in this field could range from creating styles that help people to feel better about themselves, interacting with great customers, and working in a field you're passionate about. But, how long does it take to become a cosmetologist?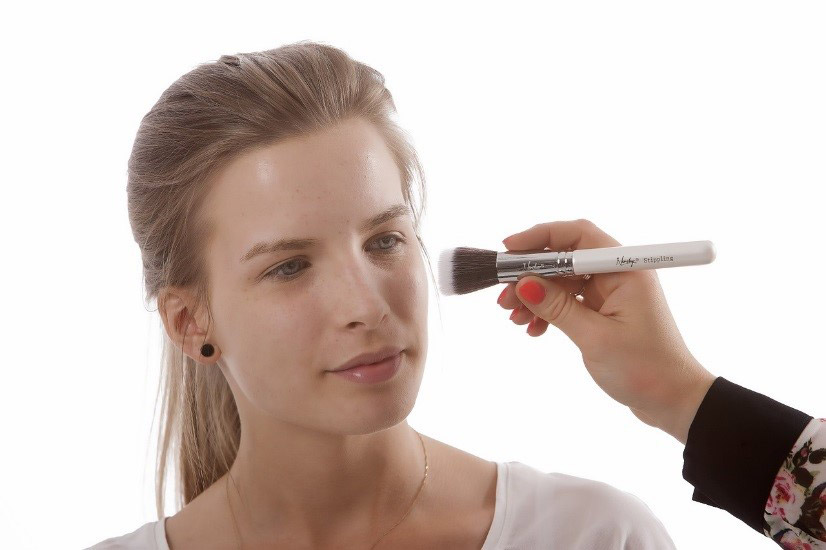 According to the Bureau of Labor Statistics, a high school diploma or equivalent may be required to start working as a cosmetologist under certain job positions/titles (however, this may vary employer to employer depending upon what they are looking for in a candidate, state to state depending on their specific licensing requirements or school by school depending on their specific admissions requirements). State regulations mandate that adults complete a state-licensed training program (a).  In the State of Michigan, cosmetology programs must be at least 1500 clock hours (d).
Procedures and cosmetology information covered during training programs may include art principles, hair cutting, permanent waxing, infection control, salon management, and facial and scalp treatments. The decision to attend training full-time or part-time can impact how long it takes to become a cosmetologist.
Getting a state cosmetology license will likely require students to take and pass a written and an oral examination. To get licensed, students may also be required to pass a practical examination that tests their styling skills. Again, it's important to check the specific requirements in the state you're pursuing licensure to know exactly what to expect.  Michigan requires students to pass a required theory a practical examination to get a cosmetology license (d).
What Does A Cosmetologist Do?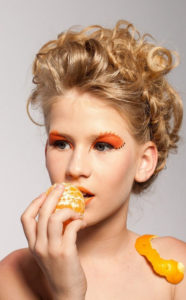 Before a licensed cosmetologist starts cutting, styling, coloring, or treating a client's hair, he/she generally examines and analyzes the client's hair. Analyzing a client's hair helps a cosmetologist to know the best styles and treatments to suggest that a client receives.In addition to cutting, coloring, styling, and treating clients' hair, cosmetologists clean hair and provide clients with therapeutic scalp massages. Some cosmetologists also design nails, especially if they specialize in manicuring.
Cleaning and sanitizing workspaces and cosmetology equipment are other functions that cosmetologists complete. During the day, cosmetologists may also schedule upcoming client appointments. If they work at salons that accept walk-ins, flexibility, good time management skills, and organizational skills are advantageous.
How Much Can A Cosmetologist Make?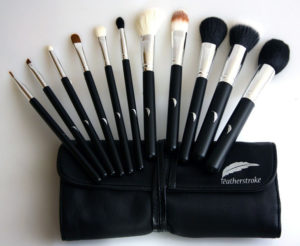 The answer to how much a licensed cosmetologist can make depends on a number of different factors, including the part of the country that a cosmetologist works in, the specific occupational setting where they work, their experience, skills, and training, and the particular industry that a cosmetologist works in.
For example, regarding how much do cosmetologists make, the Bureau of Labor Statistics reports that cosmetologists, barbers, and hairdressers earned an annual median pay of $23,200 as of May 2014. (a) The Bureau of Labor Statistics goes on to report that Hairdressers, barbers, and cosmetologists in Michigan earned an average annual wage of $26,010 as of May 2014. (b)
Active listening, critical thinking, customer service, speaking, and active learning skills are additional abilities that benefit a cosmetologist, according to O*Net. (c)
Dorsey Schools Cosmetology Program
Instructors for our Cosmetology diploma program here at Dorsey Schools look forward to answering your questions, providing you with the valuable cosmetology information that you may be seeking. Dorsey Schools' diploma program combines classroom and hands-on training. During training, students can work with actual clients in authentic beauty clinics.
Contact us to learn more about our cosmetology program. Students need to complete 1,500 hours to graduate. Depending on the student, the cosmetology program at Dorsey Schools can be completed in just over a year, however, actual completion time may vary student to student.
Campuses, where the cosmetology program is offered, are:
Skilled and experienced instructors at our Dorsey Schools campuses provide training to potential future cosmetologists in topics like cosmetology theory, cosmetology equipment, hair styling, manicuring, and facial treatments.  Contact us today to speak with one of our experienced admissions representatives.
To learn more about the Cosmetology Program at Dorsey Schools, call 888-422-1188 or contact us.
Cosmetology Program – Gainful Employment Disclosures
For more information about our graduation rates, the median debt of students who have completed the program, and other important information, please visit www.dorsey.edu/disclosures.
Sources: