Are you considering a new career as a Medical Assistant?  If you answered "yes," congrats!  You've chosen a field and a profession that can be both challenging and rewarding.  Are you wondering what it takes to be a successful Medical Assistant? Well, no worries! We recently sat down with Lana Sherwin, our medical programs manager here at Dorsey Schools.  During our conversation, we discussed some of the things students should expect during their medical assistant training.
What to Expect in Your Medical Assistant Training
Every Medical Assistant training program is slightly different.  However, they all strive to prepare students with fundamental skills needed to succeed.  Below we describe some of the areas in which students are instructed.  We hope this gives you a good idea of what to expect during your training.
Clinical Skills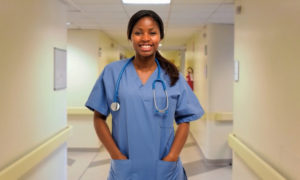 In the work place, Medical Assistants help doctors in providing patient care. Therefore, learning various clinical skills is important.  Some important skills that are taught in training programs are obtaining vital signs, giving injections, and drawing blood.  Students will also be exposed to the proper way to chart.  Anatomy and physiology is also covered.
Administrative Skills
Besides clinical duties, Medical Assistants may also be responsible for managing front office operations. In those cases, administrative skills are very important.  Training programs try to prepare students for this by teaching them skills such as filing, scheduling appointments, coding, and insurance billing.
Soft Skills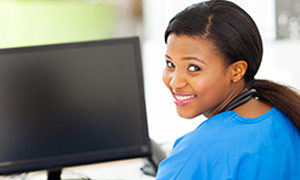 Soft skills are very important in the healthcare field.  That's because medical professionals interact with the public regularly.  Medical assistants must be compassionate and understanding.  This is important because they need to meet patients' needs and provide them with the best possible care.  We also know that people who aren't feeling well may be frustrated, anxious, tired, and sick. Training programs expose students to soft skills.  These may include cultural awareness, communication skills, and proper bedside manner.
These are just a few of the things that students who enter a Medical Assistant training program can learn. All of the knowledge gained will serve them well when they go to work as a medical assistant.
Does a career as a Medical Assistant sounds like it could be for you?  If so, then Dorsey Schools may be the answer.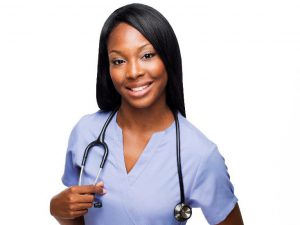 Dorsey Schools offers a Medical Assistant diploma program.  The medical assistant training program at Dorsey offers students the opportunity to learn skills necessary for success as a medical assistant.  Medical Assistants are often employed in a medical office, clinic, or other healthcare facility. Graduates of the Dorsey Schools Medical Assistant program may go on to challenge a certification exam.
To learn more about Dorsey Schools, visit us online at www.dorsey.edu, give us a call at 888-422-1188 or request info online.
Medical Assistant Program – Gainful Employment Disclosures
For more information about our graduation rates, the median debt of students who have completed the program, and other important information, please click here.
Want to learn more about Medical Assisting? Read some of our other blog posts here: