Welcome to Spotlight!  We will feature Dorsey Schools' students, graduates, staff members, and others here from time to time to highlight their hard work and achievements. In today's Spotlight, instead of talking about a single person, we would actually like to acquaint you with our Roseville, Michigan campus.  The Dorsey Schools Roseville, Michigan campus has the distinction of being one of Dorsey's largest schools and they offer a variety of training programs to help men and women prepare for exciting new careers.
What Training Programs are offered at the Dorsey Schools Roseville, MI campus?
Where is the Dorsey Schools Roseville, MI campus located?
The Roseville campus is located on Gratiot Avenue between 13 Mile Road and Masonic.  It is next to Sam's Club and the JC Penney's building.  It is easily accessible from I-94 (and I-696) and is just down the street from Macomb Mall.  If you're visiting us and taking the bus, we are located on the Gratiot Bus Line, which is accessible by taking bus 560.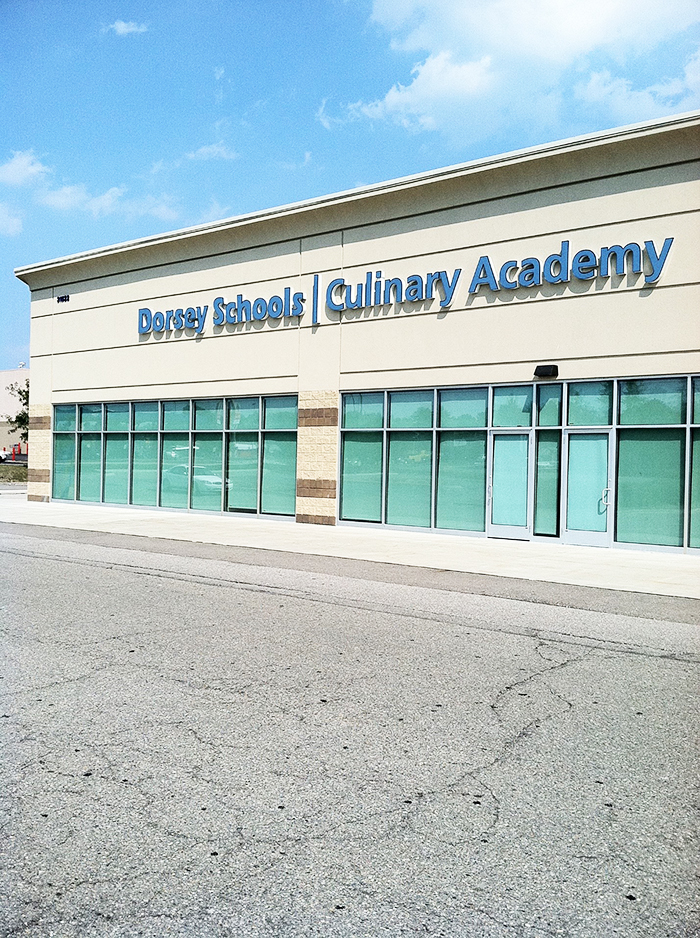 What's it like at the Roseville, Michigan campus?
We invite anyone interested in studying at the Dorsey Schools Roseville, MI campus to visit us to not only tour our campus but also meet with admissions for a one-on-one career planning session.
Will there be people there to help me throughout my program if I need assistance?
Our staff is fully committed to helping our students succeed.  Throughout your career training program, you'll have various resources available to you across multiple departments.
About Roseville, Michigan
Here are some facts about the city of Roseville*:
William Rose founded the first permanent post office in the area in 1840 and named it the Roseville Post Office after his father Dennison Rose, a veteran from the War of 1812.
In 1926, the village of Roseville was incorporated. Roseville later became a city in 1958.
In 1846, the now-famous Gratiot Avenue was constructed as a plank toll road that connected Roseville with the cities of Detroit and Mount Clemens.
Today, Roseville is home to over 48,000 residents.
Roseville is part of Macomb County, MI and it is in close proximity to many neighboring communities in Metro Detroit such as the city of Detroit, Warren, Eastpointe, the Grosse Pointe communities, Mount Clemens, St. Clair Shores, Hamtramck, and Clinton Township, just to name a few.
Interested in learning more about the Dorsey Schools Roseville, MI campus?
Give us a call at 888-422-1188 or Request Info Online
For more information about our graduation rates, the median debt of students who have completed the programs, and other important information, please visit www.dorsey.edu/disclosures.
*Source:  City of Roseville, MI website:  http://www.roseville-mi.gov