Thanksgiving is a time when we can all pause and reflect on the many things in life that we are thankful to have.  The holiday though isn't always as joyful for some who may be experiencing a rough patch.
Dorsey Financial Aid & Culinary Team Up To Make Families Thanksgiving A Little Brighter This Year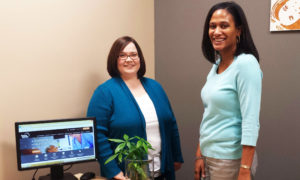 This year, the Financial Aid Department at Dorsey Schools along with Dorsey Culinary Academy teamed up to make the Thanksgiving holiday a bit brighter for the families of four Dorsey Schools students.  The Financial Aid teams at each campus could nominate a student for consideration to receive a complete Thanksgiving dinner for free, prepared by Dorsey Culinary Academy.  In the end, students from the Taylor, MI; Waterford-Pontiac, MI; and the Roseville, MI; campuses were selected to receive the Thanksgiving dinners.  Each of the students had a touching story that made them well-deserved recipients of the Thanksgiving dinners.  Check out the pictures here of the Thanksgiving meals as well as our Financial Aid staff from the Taylor, MI campus.
Each of us have a lot to be thankful for, whether it be our health, our happiness, our family and friends or a number of other things.  We are thankful for the generosity of our Financial Aid team and the students and staff of Dorsey Culinary Academy who made this Thanksgiving a bit brighter for these families this year.
For more information about our graduation rates, the median debt of students who completed the program, and other important information, please visit our website at www.dorsey.edu/disclosures.