Sunday November 1, 2015, marks the beginning of National Allied Health Professions Week.  This week-long event honors the nearly 3-million people working in various allied health occupations throughout the healthcare industry.  Today, allied healthcare professionals represent roughly 60% of the healthcare workforce.  The Association of Schools of Allied Health Professions (ASAHP) defines allied healthcare professionals as those working in healthcare who deliver services involving the identification, evaluation and prevention of diseases and disorders; dietary and nutrition services; and rehabilitation and health systems management.  These workers may be responsible for providing patient care, healthcare services, and rehabilitation to patients, depending upon their specific role.
Careers in Allied Health
As we already noted, Allied Health professionals are critical to keeping our healthcare system running.  In fact, the next time you're sick or seek treatment at a healthcare facility, chances are good you'll run into an allied health professional.
National Allied Health Professions Week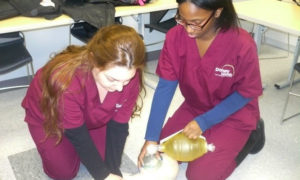 Allied Health professions include (but are not limited to):
Medical Assistants
Nursing Assistants, Orderlies, and Nurse Aides
Home Care Assistants and Aides
Patient Care Technicians
Phlebotomists
Medical Billers & Coders
Massage Therapists
Dental Assistants
Pharmacy Technicians
Dialysis Technicians
Surgical Technicians
Various Medical Technicians
…and more!
Are More Allied Health Professionals Needed in Healthcare?
Simply put, the answer is yes!  Consider the following: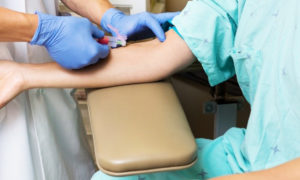 According to the ASAHP, Healthcare is 18% of the US economy. That's twice as high as it is in other countries!
According to a study by the Georgetown University Center on Education and the Workforce, 2012 (cited by ASAHP), the demand for healthcare workers between now and 2020 will grow nearly twice as fast as the national economy.
Jobs in the healthcare industry are projected to grow from 6 million to 19.8 million between 2010 and 2020 – this includes Allied Health professionals!
As baby boomers age, there will be a growing need for allied healthcare professionals such as nursing assistants to care for the elderly, according to the US Department of Labor, Bureau of Labor Statistics a.
Some allied health careers have a very strong job outlook for the coming years. For example, according to the US Department of Labor Bureau of Labor Statistics, employment of Medical Assistants is projected to grow 29% from 2012 to 2022, which is much faster than average for all occupations b.
Training to Work in Allied Health
Are you interested in training for a new career in Allied Health?  Dorsey Schools offers training programs for a variety of Medical/Healthcare careers.  The training at Dorsey Schools has a "hands-on" approach allowing students to practice skills learned in class in the labs on campus at Dorsey Schools.  Many Dorsey Schools programs also include an externship during the final module of training, which allows students to apply the knowledge and skills they have learned throughout their program in an actual occupational setting.
Dorsey Schools offers a variety of training programs for future allied health professionals looking to enter the Medical/Healthcare field, including:
The following Dorsey Schools campus locations offer Allied Health training programs (however, programs will vary by campus):
Not sure which career path may be right for you?  Check out our Healthcare Career Outlook Guide for information on various careers in this field.
You can also contact an Admissions Representative at Dorsey Schools by calling us at 888-422-1188 or you can request info online.
For more information about our graduation rates, the median debt of students who have completed the program, and other important information, please visit www.dorsey.edu/disclosures.
For your reference, and for additional information, we've included the links below that are referenced and used in the article above.
a Bureau of Labor Statistics, U.S. Department of Labor, Occupational Outlook Handbook, 2014-15 Edition, Nursing Assistants, and Orderlies, on the Internet at http://www.bls.gov/ooh/healthcare/nursing-assistants.htm (visited October 27, 2015).
b Bureau of Labor Statistics, U.S. Department of Labor, Occupational Outlook Handbook, 2014-15 Edition, Medical Assistants, on the Internet at
http://www.bls.gov/ooh/healthcare/medical-assistants.htm (visited August 29, 2015).