October is National Apple Month!  Today in our series Culinary School Tips, we're sharing with you some of the best apples for baking.  With the fall season upon us, now is a great time to enjoy apples, particularly in baked dishes.  There are many types of apples out there today.  It's also important to know that not all apples are the same.  So, how can you tell the difference?  What makes a Granny Smith different from a Golden Delicious?  Well, don't sweat it!  Our team is going to break down some of the best types of apples that can be used in baking.  So whether it's a pie, a tart, or some other baked treat, we have you covered on the apples.  We hope this info is helpful not only during national apple month but throughout the year.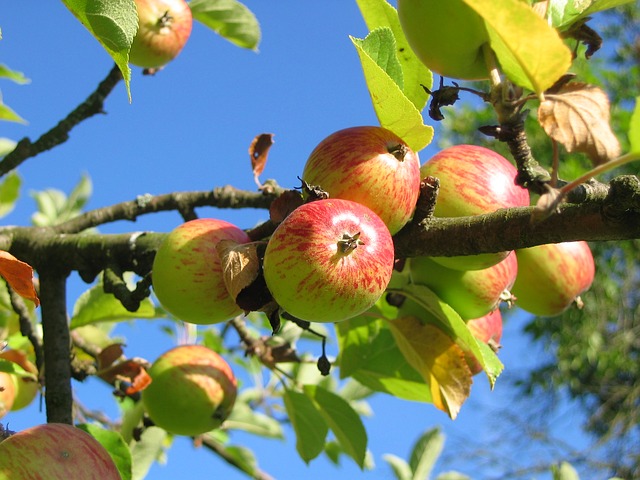 Best Apples for Baking
Not all apples are well suited for baking.  This is in part because different varieties of apples have different textures.  Not all apples have a texture that can properly withstand baking.  Some apples, for instance, are just better for eating out of your hand.  So, what are the best types of apples for baking?  Well, our team has identified a few.  Check them out below!
Granny Smith
Granny Smith apples have often been thought of as the "go to" when it comes to baking.  Granny Smith apples have a green skin.  They also have a crisp flesh and a moderately sweet taste.  They can also have a tart and tangy taste to them.  Granny Smith apples can be especially delicious when used in apple pies.  That's because their flavor can be enhanced when used with other apples and/or the spices in an apple pie recipe.
Honeycrisp
When you're in the mood for an apple during a brisk fall day, a honeycrisp has been a popular "go-to," especially for those of us here in Michigan and the Midwest.  The thing about honeycrisp apples is that they are often only available for a few months in the fall.  So, enjoy them while you can!  As their name suggests, these apples have a rather crisp taste and a tart, honey-sweet flavor.  Honeycrisps also complement other apples well, so they can be used in pies.  Whether you choose to eat one out of hand or add it into your next pie, grab a honeycrisp this fall!
Golden Delicious
Golden Delicious apples are a popular choice in baking in part because they maintain their shape.  These apples have a naturally sweet flavor, so recipes using this variety don't require a lot of added sugar.  These apples have often been used by bakers aiming for a sweeter and softer apple in their pie.  Goldens are also popular in applesauce and apple butter.
Winesnap
The Winesnap is a juicy apple that has a balance of sweet and sour.  As its name suggests, it can also have a winey, aromatic taste to it.  Winesnaps are very sturdy, which again, make them a popular "go-to" when it comes to baking.  Winesnaps are also popular in wines, cider, salads, and applesauce.
There you have it!  Here are four apples you can consider the next time you're baking a dish.  Obviously, there are other good types of apples you can use when it comes to baking as well, but these are among some of the most popular.  We hope everyone enjoys National Apple Month and Happy Baking!
Culinary Schools in Michigan – Dorsey Culinary Academy
Are you looking at Culinary Schools in Michigan?  If so, consider Dorsey Culinary Academy!  Dorsey Culinary Academy offers a Culinary Arts diploma program.  The culinary arts training program at Dorsey exposes students to a variety of topics.  Some of these include baking, butchering, healthy cooking, and nutrition.  Students will also have the opportunity to practice various cooking techniques and work with a variety of ingredients.  The Culinary Arts program at Dorsey is offered at the Roseville, MI and Waterford-Pontiac, MI campus.  This program is designed to be completed in just one year!
Ready to take the next step?  Contact Dorsey today to learn more about their Culinary Arts program.  You can call Dorsey Schools at 888-422-1188 or request info online.
Culinary Arts Program – Gainful Employment Disclosures
For more information about our graduation rates, the median debt of students who have completed the program, and other important information, please click here.