Medical training can offer you the knowledge and the skills to help improve people's lives. You may think of a doctor or a nurse when you hear the words medical training. However, there are other healthcare professionals that benefit from an education at various Michigan medical training schools.
5 Things Nobody Told You About Medical Training Schools
The rewards of the education are far-reaching. Yet, the training doesn't always need years of study. Keep reading to discover five things that you may not know about medical training in Michigan.
Medical Training Is Broader Than You Think
Medical training schools in Michigan can give you the tools to work in a variety of environments. Healthcare professionals can work in a variety of settings.  This isn't limited to hospitals and doctors offices.  Some may work in nursing homes, urgent care clinics, or other healthcare facilities.  In addition, not all healthcare workers perform clinical tasks.  There are several roles in healthcare that are more 'office' focused.  These include medical secretaries, billers, and coders.
Several medical training credentials take one year or less to earn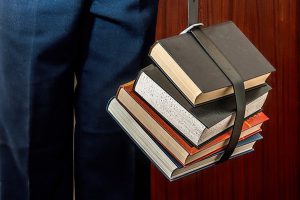 For example, you could earn a diploma as a medical assistant or a patient care technician in a year. Even more, Michigan medical training schools specialize in allied health. Instructors at the schools can prepare you to challenge a certification exam that you may take upon graduation.
Learning is not limited to textbooks and the classroom
Real life medical procedures are delivered in a supervised setting at Michigan medical training schools. Learning takes place in simulated clinical labs. You may also have opportunities to learn during externships at local, approved medical facilities.
Training That Empowers You To Help Others
Training like medical coding and massage therapy could serve as a doorway to greater career opportunities. Also, skills gained during the medical training may be transferable. You could use the skills to work for insurance companies. In this instance, work that you do may help a family avoid overcharges. It may also help individuals to get the most out of insurance coverage. You could use the skills to start your own massage practice and help relieve people's physical discomfort.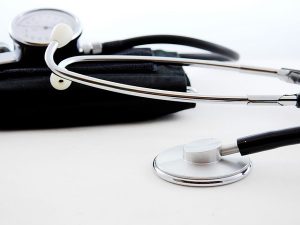 Medical assistant training can provide you with skills to help assist doctors and patients
Medical assistants work on the front lines of healthcare.  They work closely with both doctors and patients.  A medical assistant can learn a variety of skills in their training.  This includes clinical skills such as taking vital signs and giving injections.  They can also learn administrative tasks such as scheduling appointments, billing, and coding.  Lastly, medical assistants can learn and develop their soft skills during their medical training in Michigan.  Soft skills are very important because medical assistants should have positive and productive interactions with their patients and the other healthcare professionals they work with.
Instructors at our Michigan Dorsey Schools Medical Training programs are ready to answer your questions. Specialty fields that the medical training programs center on include medical assisting and medical administration, and billing. Training programs also offered to include patient care technician, pharmacy technician, dialysis patient care technician, and massage therapy. Contact us today to learn more about our medical training programs. During the programs, students can learn about important processes and procedures such as billing, medical terminology, human anatomy, and physiology.
Skilled instructors at our Michigan Dorsey Schools campuses provide training in specific areas such as home health care, patient care, and medical administration.  Contact us today to speak with one of our experienced admissions representatives.
Let us support your healthcare and medical training goals. Call us at 1-888-422-1188 or request info online today to learn how our team can help provide you with important medical training knowledge and skills.
Medical Training Program – Gainful Employment Disclosures
For more information about our graduation rates, the median debt of students who have completed the Dorsey Schools programs, and other important information, please click here.
Resources: