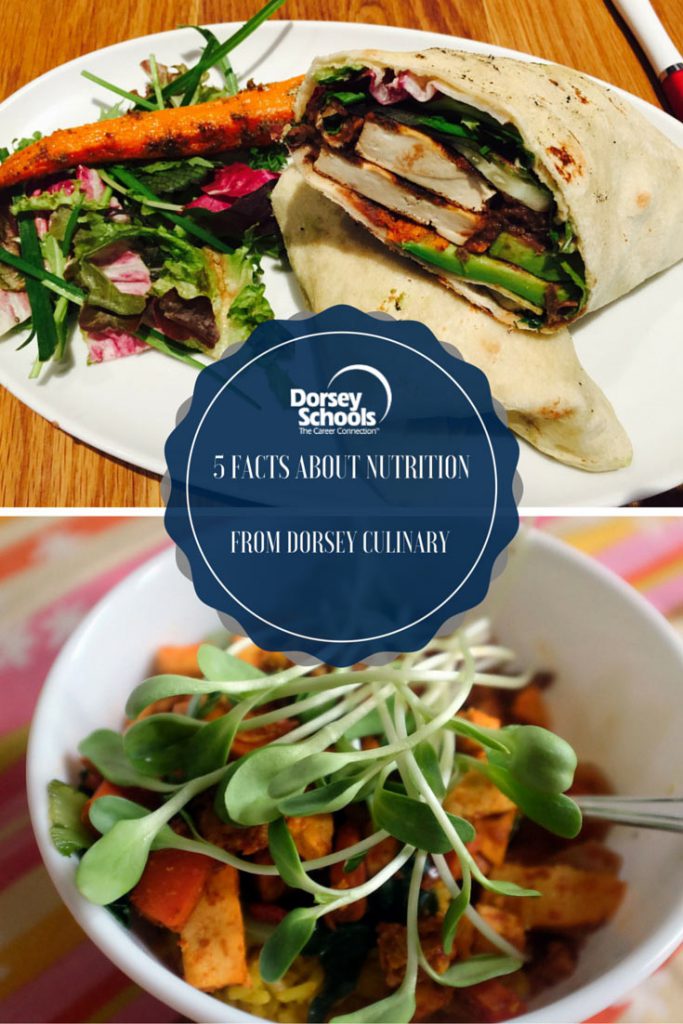 March is National Nutrition Month, and today, in celebration of all things nutrition, we wanted to give our readers a look inside our classes here at Dorsey Culinary Academy that cover the very important topics of nutrition and healthy cooking.
5 Nutrition and Healthy Eating Tips You Can Learn At Dorsey Culinary Academy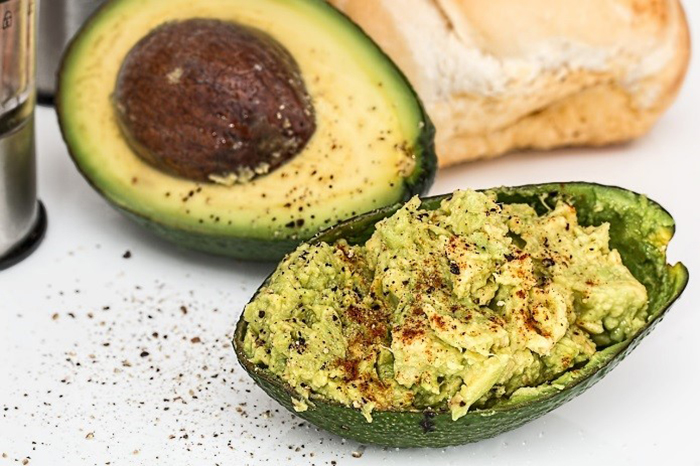 During the Culinary Arts program, students will take CA104, Nutrition and Purchasing Fundamentals, and CA105, Culinary Specialties:  Bakeshop and Healthy Cooking.  Both classes are designed to expose students to the connection between nutrition and health as well as the skills and knowledge needed to incorporate what they've learned in planning and preparing healthier food through careful product selection, flavor development and healthier cooking techniques.  Below we've outlined 5 things students can learn in their Culinary Arts program about these very important topics!
1. Overview of Nutrition, US Dietary Guidelines & Recommendations, and Labeling
Students will be introduced to Choosemyplate.gov, a helpful food guide that replaced the food pyramid.  This "plate"/guide helps us rethink the concept of "Center of the Plate" meal design and in essence, healthier eating!  Until recently the focus has been on protein (specifically animal protein) in the center of the plate.  We now create meals with 50% of the plate being composed of fruits and vegetables, 25% composed of grains, and 25% composed of protein (from a variety of choices/sources – not just animal protein).  Students will also have the opportunity to learn about current issues in nutrition, sources of nutrients as well as nutritional labeling.
 2. How To Reduce Solid Fat In Your Diet
Let's face it, when we talk about healthy cooking (and eating), reducing the amount of fat that we consume is usually a goal for most people.  As part of the classes in the Culinary Arts program, we discuss how fats such as butter, lard, shortening and sour cream can be reduced in cooking, which in turn will help reduce saturated fats that we're consuming in the delicious dishes that we eat.  Students will also review how to remove trans-fatty acids (which increase Bad Cholesterol) produced by the hydrogenation.
 3. Ingredient Replacement For A Healthier Meal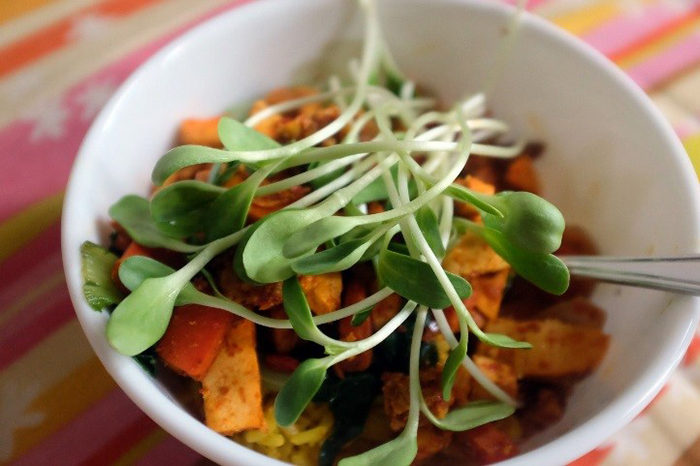 Classes in the Culinary Arts program introduce students to a variety of ways to creatively replace ingredients in dishes to create a healthier meal.  For example, are you concerned about high blood pressure or just watching your sodium intake?  We can reduce the amount of salt in a recipe by increasing the use of herbs, spices and acid – all of which can help add flavor that we may have relied upon salt otherwise to achieve.  Are you or a loved one diabetic or needing to watch your sugar?  We can reduce the use of refined sugar in many recipes by using commercially available sugar substitutes like stevia, adding fruit juices, purees and dried fruit to a recipe to serve as a substitute.  If you're looking to cut more fat from your diet, we can reduce fat in some recipes by using fruit purees in baked goods, liquid in savory preparations, strained yogurt, gels or gums as thickening agents as substitutes.
 4. Cooking for Those with Allergies, Vegetarians, or Vegans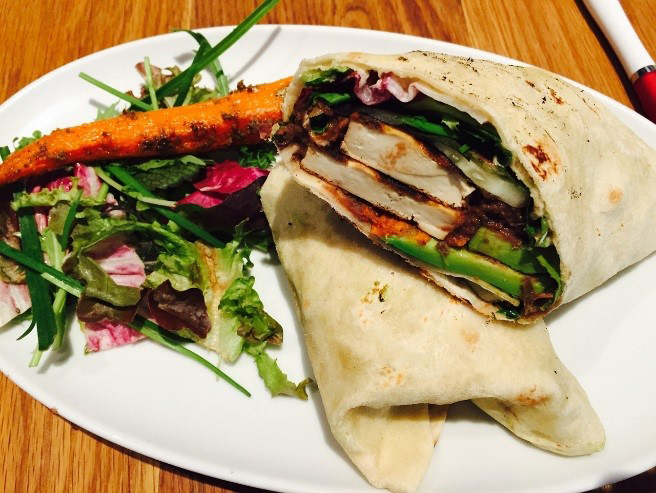 Food allergies are much more common today than what they were five or ten years ago.  As a result, those working in the culinary industry need to be prepared (and knowledgeable) about these allergens.  This includes not only cooking for someone with an allergen, but also having an understanding about various ingredients or products that may contain specific allergens as well as carefully preparing allergen-free dishes to avoid cross-contamination.  Two examples of common food allergies include gluten and dairy, which often require those with the allergy to make changes to their eating habits as part of their lifestyle.
In addition, more and more people now-a-days are adopting vegetarian and vegan diets, in part due to the overall health benefits.  Our program will expose students to planning and preparing vegetarian and vegan meals.
5. The opportunity to challenge the NRAEF ManageFirst Nutrition Certification Exam
As part of the Culinary Arts program at Dorsey Schools, students will study the National Restaurant Association's Nutrition curriculum.  In addition, students will have the opportunity to challenge the NRAEF ManageFirst Nutrition Certification Examination.  This provides students with an opportunity to demonstrate their mastery for this topic using an industry-respected assessment tool.
The Culinary Arts Program at Dorsey Schools
Do you have a passion for cooking?  If so, then training for a new career in Culinary Arts may be for you and Dorsey Schools can help you get started.  Students enrolled in the Culinary Arts program at Dorsey will benefit from a blended program where learning takes place in the classroom, in the kitchens on campus, and during the externship in an actual occupational setting.  This approach allows students to take a truly "hands-on" approach to learning and mastering their craft.
The Culinary Arts program is offered at the Dorsey Schools Roseville, MI and Waterford-Pontiac, MI campus.  This program only admits new students four times per year, and the next start date is April 4th!  If you're ready to pursue your passion for food by training for a new career in the Culinary Arts, you can give Dorsey a call at 888-422-1188 or request info online to learn more!
Culinary Arts Program – Gainful Employment Disclosures
For more information about our graduation rates, the median debt of students who have completed the program, and other important information, please click here.