The right characteristics can position you for academic success as a student enrolled in a medical training program. It's also understandable why you would want to follow this training track. Earning a medical certification can be a pathway to gaining the right training for rewarding entry-level healthcare careers. While certification may not always be a requirement for careers you pursue in healthcare, it can certainly help!  It's always a good idea to check specific jobs and employers to see if they require candidates to be certified in their field.
3 Characteristics You Have To Overcome While Earning Your Medical Certification
Career paths that may require medical certifications include medical assistant, pharmacy technician, and medical administration and billing specialist. Furthermore, you could also use the certification training to work as a patient care technician or a dialysis technician. Your training may cover medical terminology, the human anatomy, as well as caring for patients.
Earning Medical Certifications Can Pay Off
Your training should cover the  skills specific to the healthcare field you're pursuing. Training programs that lead to medical coding certifications will often teach you how to use coding competencies whether you work in a doctor's office or a busy hospital. Many students have been able to complete their training in order to pursue their  medical certification in 12 months or less. To be successful during medical training programs, you need to avoid the following three characteristics. Read through each characteristic to find out which area you may need to work on most.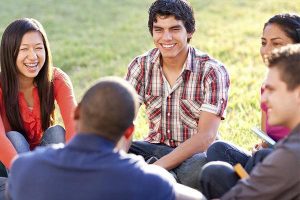 Don't Let These 3 Characteristics Derail Your Medical Certification Training
Lack of focus
Attention to detail is critical in the healthcare field. Your instructors are familiar with the demands of the field, so they may assign you challenging tasks to help prepare you for success upon graduation. They may also ask you to perform essential duties like taking vital signs and drawing blood. Remember to stay focused to keep pace with new material as it is introduced. This is especially important as training classes start to cover more complex topics.
Fear of failure
If you're afraid to fail, you may avoid asking important questions in class. Not to mention you might also avoid trying to complete new tasks. Overcome this medical certification training characteristic by researching topics with which you've been struggling. Be open to scheduling time to speak with your instructor. Schedule time before or after class to address any challenges you might be facing.
Poor communication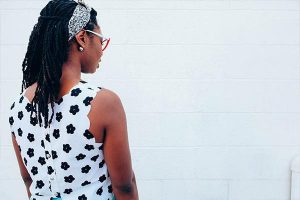 Practice good verbal and aural communication skills and you'll be able to better relate to classmates and instructors. As an added bonus, you'll strengthen your interpersonal skills in the process as well.  You'll need good communication skills after you complete medical coding certifications (and training) or similar credentials. Regardless of the path you choose, you'll have communicate with patients, physicians, nurses and peers. Get a head start and begin refining your communication skills while you're still in school.
Besides overcoming the above three characteristics, think about what you want to use your certification for. Do you want to gain the training to pass a medical assistant certification test? Or do you want to get trained to work in a lab?
Dorsey Schools' Medical Training Programs
Dorsey Schools' Instructors for the medical training programs in Michigan are ready to answer your questions. Specialty fields that the medical training programs center on are medical assisting and medical administration and billing. The training programs are also taught in patient care technician, pharmacy technician, and massage therapy. 2
Contact us today to learn more about our medical training programs and how they can prepare you for applicable medical certifications. During the programs, students can learn about important processes and procedures such as billing, medical terminology, human anatomy and physiology.
Qualified instructors at Dorsey Schools' campuses in Michigan provide career training in areas tailored to the specific training program.  Contact us today to speak with one of our friendly admissions representatives.
Let us support your healthcare and medical training goals. Call us at 1-888-422-1188 today to learn how our team can help provide you with important medical training knowledge and skills.
Medical Training Program – Gainful Employment Disclosures
For more information about our graduation rates, the median debt of students who have completed the program, and other important information, please click here.
Sources:
1https://www.aapc.com/certification/