Now that summer is here, it is time to check out some of the beauty trends for summer 2018! Dorsey School of Beauty has done some research to find some of the trends when it comes to hair and makeup! Get the look for you to be the best version of you in summer 2018!
Summer Cuts
Short hair is all in this summer! From a wavy bob to a curly shag with bangs, girls are rocking the short hair and are loving it! Short hair is so much easier to maintain than the long hair many are used to! Because the shaggy, messy look is in, ladies can do virtually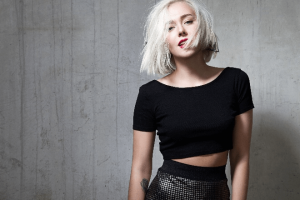 nothing in the morning and still be trending! Stars like Rhianna and Taylor Swift have both been known to rock the short hair look. If you don't want to go short the next best thing is long and layered! This style gives you a beach look that is hard to resist!
Summer Colors
Summer 2018 is about more than just the typical blonde look. Although people are wearing any shade of blonde, the new go to are different shades of pink! Whether it is a rose gold fully dyed head or a millennial hair color (light pink in a beach blonde head), you'll see many with streaks of pink! Another very popular trend in 2018 is the peanut butter and jelly hair color blend which entails a dark head with caramel highlights and streaks of purple!
Summer Makeup Trends
Looking to enhance your look but aren't wanting to change your hair? Totally understandable and believe it or not, many are in the same boat! Consider going all in with eyelash extensions! It is a great way to give your eyes dimension while saving you time in the morning. With eyelash extensions you shouldn't need to apply mascara in the morning. According to Glad Lash, eyelash extensions cost $80 to $150. You must get them refilled every six to eight weeks, which costs anywhere from $40 to $80.
If you are ready to learn how to help others create their ideal style, consider training at Dorsey School of Beauty. We are ready to answer your questions about training in our Cosmetology program. Learn more about the Dorsey School of Beauty Cosmetology program by requesting info or give us a call at 888-422-1188 to get started.
Taylortown School of Beauty operates as Dorsey School of Beauty and/or Dorsey Schools (Taylor Campus location).
The Dorsey Schools Taylor, MI campus is accredited by NACCAS and is a Main Campus.
Dorsey Schools is accredited by the Commission of the Council on Occupational Education. This applies to the Madison Heights, MI campus, which serves as the main campus and the Roseville campus, which is a branch of Madison Heights.
Sources:
https://www.goodhousekeeping.com/beauty/hair/g3027/best-hair-color-trends/