Dearborn Campus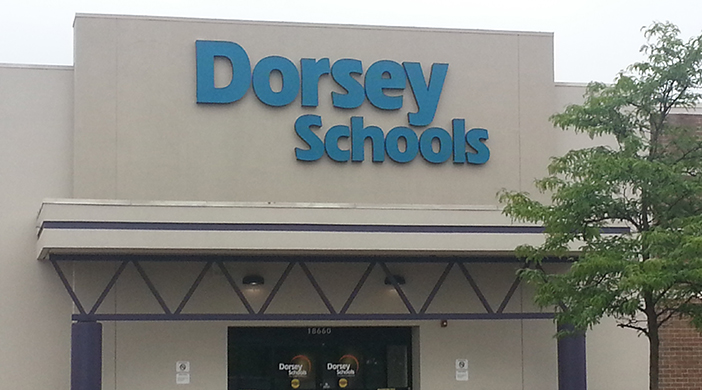 Dorsey Schools Dearborn Michigan Campus
18660 Ford Road
Detroit, Michigan 48228
Phone: 313-982-3730
The Dearborn Michigan Campus of Dorsey Schools is located near the Southfield Freeway, off of Ford Road (adjacent to Planet Fitness).
Career Training Programs offered at the Dearborn Campus: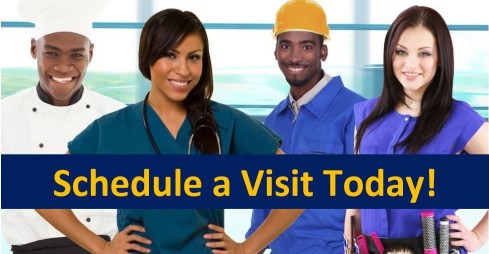 About the Dearborn Campus
Welcome to the Dorsey Schools Dearborn campus! Our campus is conveniently located on Ford Road, directly off the Southfield Freeway. The Dorsey Schools Dearborn campus is only minutes away from communities such as Northwest Detroit, Dearborn, Dearborn Heights, Melvindale, and others.
The staff at the Dearborn campus is dedicated to providing quality career training in the healthcare and skilled trades fields. Students choose the Dorsey Schools Dearborn campus for a variety of reasons, including the hands-on training available. Many of the career training programs at the Dearborn campus give students the opportunity to learn in both a traditional classroom setting as well as in a lab environment where they can learn and practice the skills essential to their chosen area of study.
The Dorsey Schools Dearborn campus can help you launch an exciting new career in healthcare if you choose our Medical Assistant, Medical Administration and Billing, or Patient Care Technician program. A Dental Assistant training program is also offered and students will have the opportunity to learn in our beautifully outfitted Dental Lab. Prospective students interested in a career in the skilled trades can choose the Electrical Technician program offered at the Dorsey Schools Dearborn campus. Students enrolled in the Electrical Technician program will have the opportunity to learn skills such as circuitry and wiring in their classes.
We invite you to contact us today and schedule an appointment at the Dearborn campus to learn more about how we can help you on the journey towards a new career!
Want to learn more about the Dorsey Schools Dearborn, MI Campus?
Check out our Dearborn, MI Campus FAQ page!