Dorsey Culinary Academy
Culinary Programs and Hospitality Career Training in the Culinary Arts Field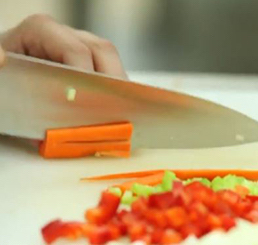 With the rise of popular food shows and cooking competitions over the past few years, the culinary arts field has become more prominent. Are you ready to turn up the heat on a new career in this exciting field? Dorsey Schools has the ingredients that can help you succeed in launching your new career. Dorsey Schools provides perfectly blended career training that is designed to help students launch their careers in the culinary and hospitality fields. Students in the Culinary Arts Program will "learn by doing" while being exposed to the practical side of professional food preparation. Both programs include an externship component during the last module that is designed to provide students with hands-on industry-specific experience that models real world occupational settings.
Students enrolled in the Culinary Arts Program will also have access to professional culinary equipment as part of their training in our industry-current kitchens. Students enrolled in the Hotel and Restaurant Management Program will learn about topics that include an introduction to hotel operations, restaurant management, human resources, organizational behavior, quality customer service strategies, marketing, and the MEEC (Meetings, Expositions, Events, and Conferences) industry. In addition, as part of both programs, students will be eligible to challenge several certification exams.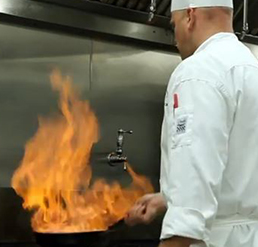 Do you feel most comfortable in the kitchen? Does the thought of creating delicious dishes from simple ingredients excite you? Do you want to be an important part of the overall operation of a restaurant or hotel? If so, training for a new career in the fields of either the culinary arts or hospitality at Dorsey Schools may be for you.
For more information  visit the Culinary Arts program page, or call us at 1-888-422-1188 to learn more!
The Culinary Arts Program at Dorsey Schools is accredited by the Accrediting Commission of the American Culinary Federation Education Foundation.