Jobs in the culinary arts could introduce you to diverse cultures, an array of food ingredients and menu traditions that span across decades, even centuries. Food is at the heart of everyday interactions and rare celebrations.
Culinary Jobs – Jobs in the Culinary Arts

When you think about a fabulous wedding, a reunion, a business meeting, or a graduation celebration, you probably remember the food, including how the food tasted and how decorative it looked. It's understandable that you may want to explore a culinary arts career. But, what types of jobs are available in the culinary arts?  Today we're going to explore several jobs in the culinary field.  It's also very important to note that the culinary field places importance on not only education but experience as well.  That means a new culinary arts graduate will likely not be ready to jump into a role as a Chef or a Restaurant Owner, but we want to highlight various careers and roles in the field to share the opportunities that are available to those who pursue culinary arts as a career.
Chef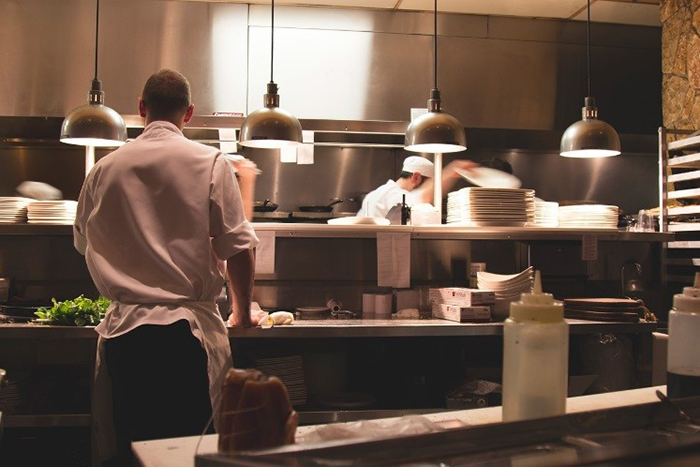 Top chefs use their culinary arts school training to create signature cuisines and dishes.
Adults who meet the requirements of this culinary arts job description may have years of culinary arts school training as well as several years of kitchen experience. Chef duties extend beyond cooking. A chef could be called upon to develop menus, establish prices for food items, manage inventory, and supervise other cooks. The overall function of a kitchen could fall to a talented chef.
Baker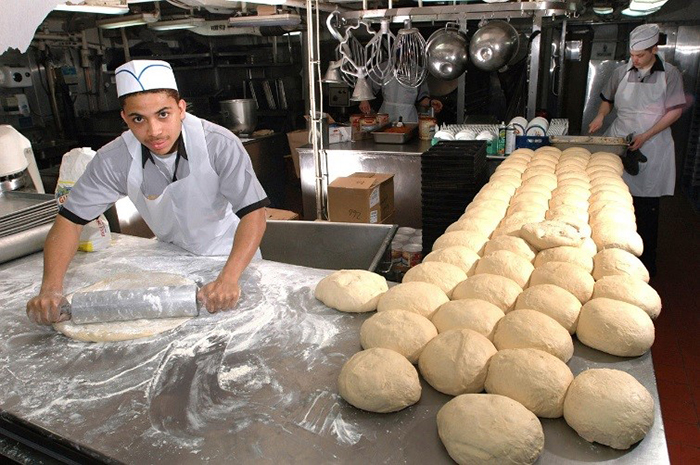 A baker may bake food like breads, cakes, cookies, or cupcakes. Ability to adhere to strict ingredient measurements a and heating standards is a real advantage, shares the Bureau of Labor Statistics. If baked goods need to be available for customers to purchase in the morning, bakers may work early hours.
Caterer
Culinary arts catering is a career choice that offers the opportunity to apply techniques learned in culinary arts school to prepare traditional and exotic foods. Catering could also open the door to business ownership. Preparing meals, delivering food, and setting food up in designated stations and keeping it at safe temperatures are caterer functions. Similar to chefs, caterers may also supervise and manage employees.
Food Service Manager

Every facet of a restaurant operation is generally the responsibility of a food service manager as noted by the Bureau of Labor Statistics. b For example, fulfillment of this culinary arts job description includes hiring staff, overseeing daily operations, and managing inventory and budgets.
Line Cook
Small local restaurants and large, national chain restaurants depend on line cooks to execute on established recipes. Cleanliness, timeliness, and order management are needed as a line cook. Colleagues who line cooks work with include servers, waiters, food service managers, and restaurant owners. At some restaurants, line cooks may take orders from customers directly as well as cook and prepare meals.
Restaurant Owner
This is another of the culinary arts jobs that leans toward business ownership. Building capital, marketing a restaurant, and adhering to local food and business regulations are additional responsibilities that a restaurant owner has. Depending on the size of the restaurant, a restaurant owner may also prepare meals.
Restaurants, cruises, corporate kitchens, school cafeterias, hospitals, nursing homes, and places that host special events like weddings and graduations are places where culinary arts jobs are located. Hours that adults in the culinary arts could work range from early morning to late night, dependig on the job and the employer. Immediate rewards in the culinary arts industry come when customers express their delight with a meal, food plating, taste, savory aromas, and how food helped to make an event special. Working in the culinary arts can place adults at the heart of memorable occasions.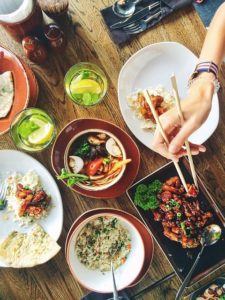 These are a few of the culinary arts jobs that you could explore. Our Dorsey Schools culinary arts school instructors are ready to connect with you and answer your questions about culinary arts training and launching your new career in this field. Dorsey Schools' culinary arts training program prepares students to work in industries like hospitality, travel, food services, nutrition, and health services. The culinary arts program at Dorsey Schools is accredited by the Accrediting Commission of the American Culinary Federation Education
Foundation. Read our culinary arts program FAQs c to discover more about our program.
Contact us to find out more about our culinary arts training program. During our culinary arts program, students have the opportunity to learn about managing a kitchen, food preparation, catering, and cooking techniques. Dorsey Schools also offers catering services d throughout metro Detroit that students could learn more about the industry through.
Skilled and experienced instructors at our Dorsey Schools campuses provide training in specific areas such as nutrition, menu planning, healthy cooking, baking and inventory control.  Contact us today to speak with one of our experienced admissions representatives.
Let us help support your culinary arts training dreams and goals. Call us at 1-888-422-1188 today to learn how our team can help provide you with important culinary arts training, knowledge, and skills.
Culinary Arts Program – Gainful Employment Disclosures
For more information about our graduation rates, the median debt of students who have completed the program, and other important information, please click here.
Resources: