You have decided you want to be a cook or a baker, yet you're just not sure whether attending culinary school is worth it. Attending culinary school takes a certain level of commitment. When you are considering whether a culinary arts school is right for you, there are a number of factors to keep in mind.
As you explore your options, you will want to learn about how much time will be involved in completing your culinary school training, the kinds of skills you can learn, the job possibilities after graduation, and, of course, the quality of the culinary arts school itself. At Dorsey Culinary Academy, we provide you the opportunity to learn skills you need by delivering a clear and concise course curriculum that meets the needs of busy students.
Time
Culinary training may take a long time to complete. Many culinary schools require two years or even four years of study. At Dorsey Schools, we have designed our Culinary Arts diploma program of study so that it can be completed in one year. During the year-long study program, our students also have the opportunity to participate in an externship and to challenge the ServSafe certification test as well as the NRAEF Nutrition certification test.
Skills taught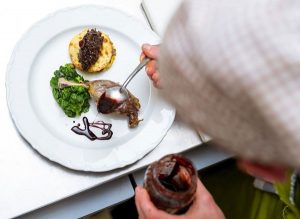 Hands-on experience is certainly important when learning how to cook. There are a number of other skills that are taught in the classroom in culinary schools that may prove beneficial to you before you begin working in the field. At Dorsey Schools, our students are taught about inventory control, menu planning, healthy cooking techniques, and a long list of other valuable topics. You will also be taught practical skills such as safety in the kitchen. Do you want to learn more about culinary safety tips?  Check out our related blog on The Dangers of Being Careless in the Kitchen!
Job possibilities
Many students measure the worth of culinary school in their ability to secure a job in their chosen career field after graduation. A classroom-based education provides information that is not necessarily found on the job and that may actually help give you an edge over someone who does not have that type of training in their background. According to the Bureau of Labor Statistics, "cooks with previous training and related work experience will have the best job prospects."1 Of course, even graduates from the best culinary schools may find that they need more real-world experience before they are able to move into their ideal position as a chef, but a quality training program provides a good foundation from which to start a career.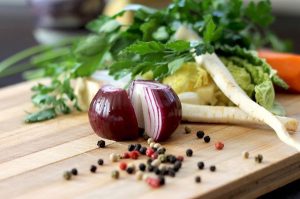 When trying to decide whether culinary school is worth it, you will want to learn more about the quality of the culinary arts program itself. Are the faculty members experienced and knowledgeable? What types of skills are taught in each class? Is the school accredited? Small class sizes and access to professional culinary equipment are especially helpful in a culinary training program. At Dorsey Schools, we provide individualized experiences in the classroom, with top quality faculty and industry-current equipment. In addition, the Culinary Arts diploma program at Dorsey Schools is programmatically accredited by The Accrediting Commission of the American Culinary Federation Education Foundation (ACFEF).
Is culinary school worth it for you? We want to help you decide! Dorsey Schools offers the Culinary Arts training program at our Roseville Campus (a branch campus of Madison Heights). For more information, please visit the Culinary Arts program page, or call us at 1-888-422-1188 to learn more!
Resources
1Bureau of Labor Statistics, Occupational Outlook Handbook, https://www.bls.gov/ooh/food-preparation-and-serving/cooks.htm
Reviewed and edited 4/9/19