Roseville Campus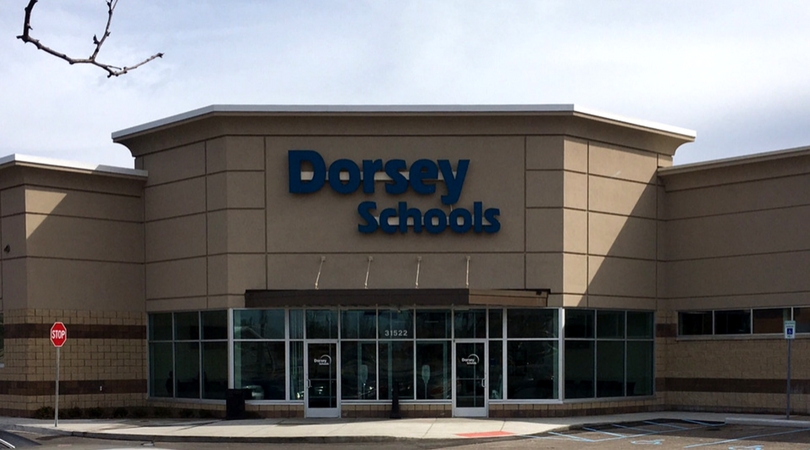 Dorsey Schools Roseville Campus
31450 Gratiot
Roseville, MI 48066
Phone: 586-296-3225
The Roseville Campus is located on the east side of Gratiot Avenue,  between 13 Mile Road and Masonic (adjacent to Sam's Club and JC Penney's).
Career Training Programs offered at the Roseville Campus: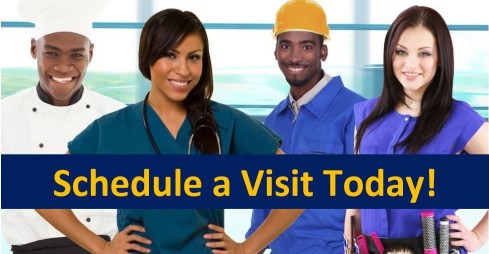 About the Roseville Campus
We'd love for you to join us and become part of the exciting things happening at the Roseville campus of Dorsey Schools! The Dorsey Schools Roseville campus is conveniently located in Roseville on Gratiot Avenue (just minutes from I-94 and I-696), near JC Penney's on the Gratiot bus line taking bus 560. Upon arriving at the campus, please report to Building C through the main lobby entrance. For years, students throughout the Metro Area have chosen the Dorsey Schools Roseville campus for their career training. Our campus is ideally located for those traveling in from the city of Detroit, those in the eastern suburbs of St. Clair Shores, Eastpointe, Harper Woods, Warren, the Grosse Pointes, and Hamtramck (just to name a few) as well as the northeastern communities of Clinton Township, Mt. Clemens, Harrison Township, Sterling Heights, Chesterfield, and more!
The Roseville campus offers a variety of career training programs available for prospective students to choose from. If you're interested in becoming an allied health professional and pursuing a new career in the healthcare field, you may consider our Medical Assistant, Medical Administration and Billing, or Patient Care Technician program. In addition, the Roseville campus also offers a Dental Assistant training program for those interested in becoming a member of the Dental healthcare team. For those wishing to explore their artistic and creative side, there is a Dorsey School of Beauty located at the Roseville campus offering prospective students an opportunity to train in the Cosmetology program. Lastly, the Roseville Dorsey Culinary Academy is also located adjacent to our Roseville campus for those looking to turn their passion for food into a career in the Culinary Arts.
For over 80 years, Dorsey Schools has been providing career training to the men and women of Michigan. As one of our flagship campus locations, our Roseville campus has helped thousands of students change their life. We welcome you to click to schedule a visit to our campus and learn how Dorsey can help you make a difference in your life!
Want to learn more about the Dorsey Schools Roseville, MI Campus?
Check out our Roseville, MI Campus FAQ page!