Request Information
How did you hear about us? *
Clicking the button below constitutes your express written consent, without obligation to purchase, to be contacted by Dorsey Schools (including through automated technology, e.g. dialing and text messaging) via the telephone, mobile device (including SMS and MMS) using the phone numbers provided above, and/or email, even if your telephone number is on a corporate, state or the National Do Not Call Registry, and you agree to our terms of use and privacy policy. Standard message and data rates apply.
Medical Assistant Diploma Program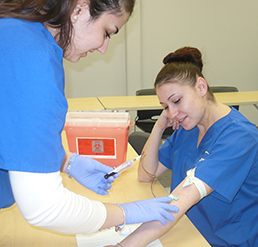 The Medical Assistant Diploma Program at Dorsey Schools could be the bridge that connects you to the chance of working side by side with doctors and patients in need. In our Medical Assistant Program, you have the opportunity to learn a unique combination of specialized skills that are necessary for employment in a medical office, clinic, hospital, or other healthcare facility. Graduates who complete this specialized training from Dorsey Schools may go on to further advancement in the medical field, by way of becoming a certified Medical Assistant. For those who wish to earn their certification, Dorsey Schools will pay the cost one time for students in this program to challenge a certification/licensure exam as selected by Dorsey Schools, contingent upon the student meeting Dorsey Schools exam preparation requirements, which vary by program.
The Medical Assistant Diploma Program is offered at the following Dorsey Schools campus locations:
Medical Assistant Training
Training in this program includes: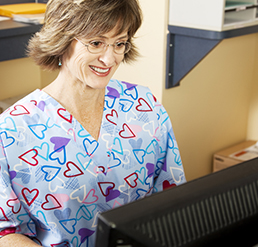 Comprehensive training in both administrative and clinical areas.
Clinical training that takes place on-campus in the medical laboratories at Dorsey Schools.
An externship with a physician's office, long-term care facility, acute care setting, or other medical facility prior to graduating.
Upon completion of this program, graduates will be eligible to sit for a National Medical Assistant Certification Exam.
Dorsey Schools Medical Assistant program is programmatically accredited by the Accrediting Bureau of Health Education Schools (ABHES) at the following campus locations: Farmington Hills, Madison Heights, Southgate, Roseville, Wayne-Westland, Waterford-Pontiac and Saginaw.
Medical Assistant Career Outlook
Graduates with medical assistant training can enjoy a wide range of job opportunities, because this is a fast-growing, in-demand profession. Typical job responsibilities include a variety of tasks, such as supporting doctors and nurses in keeping the practice's operations running smoothly and on schedule. Medical assistants also regularly perform administrative duties, such as filing medical records, scheduling appointments, and arranging hospital procedures. Jobs in this field are most commonly found in hospitals, clinics, private practices, and other healthcare facilities. Medical assistant jobs are among the fastest-growing in the healthcare industry. According to the U.S. Bureau of Labor Statistics, the projected job outlook for Medical Assistants is expected to grow by 29% from 2012 to 2022.*
Enroll in the Medical Assistant Program at Dorsey Schools today and get the career training you need to become a valued professional in the healthcare field.
Graduates from Dorsey Schools have been employed by: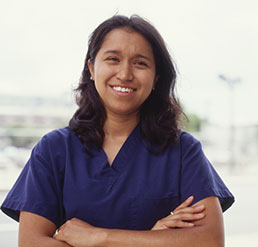 Bavarian Comfort Care
Bloomfield Urgent Care
Canton Center Pediatrics
City Medical Care, P.C.
Concentra
Covenant Health Care
Detroit Medical Center
Downriver Pediatrics
Eastpointe Family Physicians
Family Medical Center of Michigan
Infinity Primary Care
Lakes Urgent Care
Obstetrics & Gynecology Center of Michigan
St. Peters Medical Center
St. Joseph Mercy Oakland
Valley Urgent Care
…and more!
To learn more about the Medical Assistant Program at Dorsey Schools, call 888-422-1188 or contact us.
Medical Assistant FAQs
Want to learn more about…
What Medical Assistants Do
Becoming a Medical Assistant
The Dorsey Schools Medical Assistant Program
Check out our Medical Assistant FAQ page!
Medical Assistant Program – Gainful Employment Disclosures
For more information about our graduation rates, the median debt of students who have completed the program, and other important information, please click here.
---
*Bureau of Labor Statistics, U.S. Department of Labor, Occupational Outlook Handbook, 2014-15 Edition, Medical Assistants, on the Internet at http://www.bls.gov/ooh/healthcare/medical-assistants.htm (visited August 19, 2014).
** Please Note: The Farmington Hills campus is not accepting new students at this time.