Move over spring, summer, fall and winter. A new season has just hopped into full swing. The warmer months of the year are usually the time when eager, loving couples decide to tie the knot. This timeframe falling between late spring and summer is often referred to as: Wedding Season.
Planning a wedding can sometimes be overwhelming. All of the decisions to be made for the event can turn what should be an extremely exciting and happy day into a potentially stress filled one.
We at Dorsey Schools, would like to take some of the stress of the day off of your shoulders by providing you with some of the most popular wedding hairstyles. We recently got together with some of our talented cosmetology instructors. They were able to help us compile a short list of the best and most popular wedding hair trends of the season.
Braids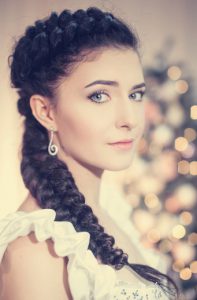 Putting a twist on traditional bridal hair, braids have become both a romantic – and versatile – wedding trend. It's ideal for any length or texture of hair and may be the perfect choice for your "I do" moment!
Some styles of bridal braids include:
High braided crown
Double braided waterfall
French loose side braid