Senior year of high school can be both an exciting and scary time. You're graduating soon and embarking on the road towards beginning your adult life. Things are about to start changing quickly. But don't worry, we've all been there. Everyone is probably talking about your future and you may not necessarily have a plan laid out yet. Perhaps the "traditional" route of attending a 4 year college or University isn't for you. Or perhaps you have already made up your mind and decided that learning a trade is right for you, you're just not sure which option is the right one. Either way, Dorsey Schools may be just what you're looking for.
High School Seniors – What to do After You Graduate High School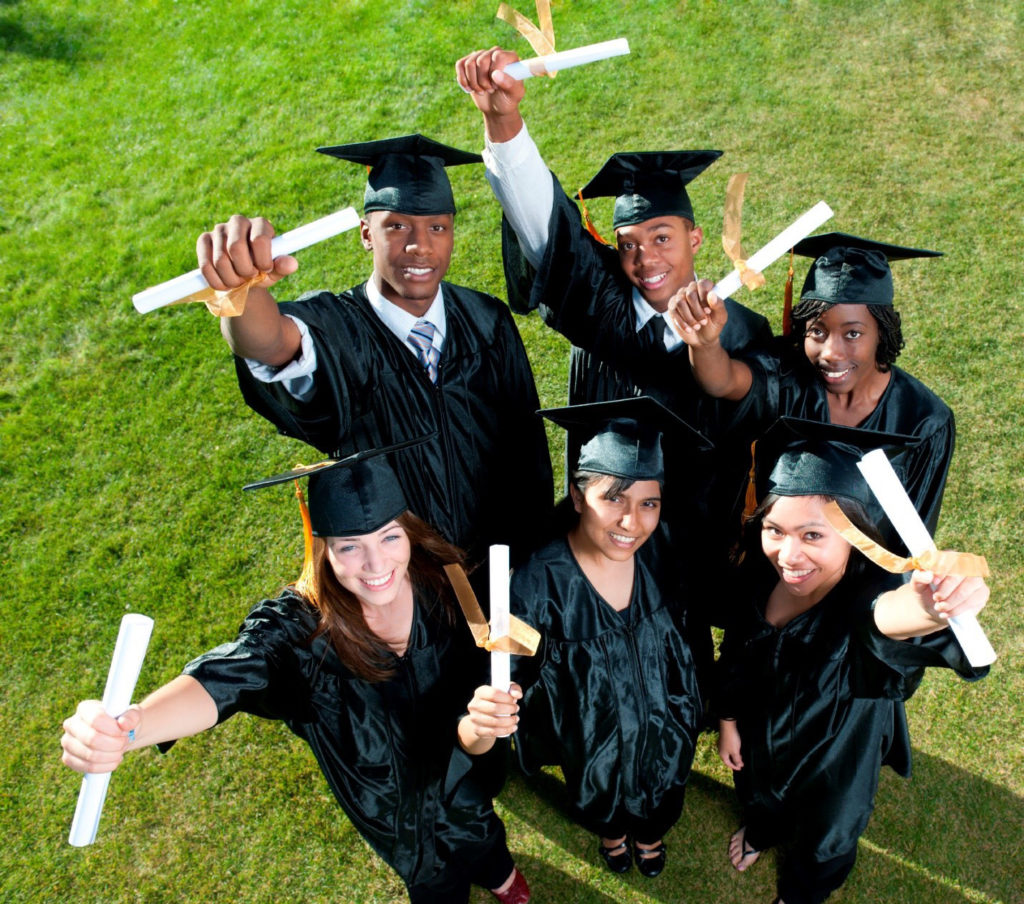 You may ask, Why?
Advancing your education can mean a large difference in your future quality of life. Here at Dorsey, students are able to get in, get trained, and begin working towards a career or certification quickly. Because each program is designed to prepare individuals for promising opportunities by providing hands on training and real world applications geared to offer job specific skills for a specific field, students are taught the things necessary for them to excel in the field rather than general education which may or may not apply to their future career. As a result of optimizing and streamlining their curriculum, most training programs can be completed in a year or less, and students are given the tools to comfortably and confidently join the workforce of their chosen field shortly after. Dorsey Schools offers training in a wide variety of fields, there may be something that is right for everyone. Some of our most popular training programs include:
This is the ideal career for those who are patient, compassionate and love to help others. Medical assistants are generally responsible for supporting doctors and nurses. They also regularly perform administrative duties, such as filing, scheduling appointments, and arranging hospital procedures. Our medical assistant program aims to provide students with the comprehensive classroom education and hands-on experience necessary for gaining the skills and confidence needed to work in the healthcare field. Students will receive thorough training in human anatomy, medical terminology, insurance procedures pharmacology, and more.
Does this career sound interesting to you? Click here to learn more our Medical Assistant Training program. Maybe you're interested in a healthcare field but medical assistant doesn't seem like the right fit for you. We offer several other programs such as: Medical Administration and Billing, Patient Care Technician, Massage Therapy, and more. Click here to learn more about our Medical Training Diploma Programs for careers in the healthcare field.
If you have a passion for fashion, glamour and the latest hairstyles and trends, this might be the field for you. The Cosmetology diploma program offered at Dorsey School of Beauty combines classroom instruction with hands-on training in actual beauty clinics with real-life clients to create a complete educational foundation. This program is designed to take a student's interest in the beauty industry to a professional level. In the Cosmetology program, students can help people look their best as they work towards building a promising career for themselves.
Does cosmetology sound like the right path for you? Click here to learn more about our Cosmetology Training Program.
If you love turning ordinary ingredients into delicious masterpieces, our Culinary Arts program may be for you. This program is designed to prepare students for careers in food services. Education takes place in both the kitchen and classroom setting, allowing students to learn by doing. Some of the training in this program includes fundamental skills such as sanitation, cooking techniques, food preparation, and kitchen management, and more. The best part is after graduation, students may find jobs anywhere food is prepared or served.
Is cooking something that you're passionate about? If culinary seems like the field for you click here to learn more about our Culinary Arts training program.
Are you good at fixing things, solving problems or working with your hands? If you answered yes to any of these, Dorsey Schools offers two skilled trade programs that may be for you: HVAC Systems Technician program and Electrical Technician training program. Our HVAC Systems Technician program is designed to prepare students for a career in the professional world of working with heating, ventilation, air conditioning, and refrigeration equipment. By providing in-depth classroom instruction and an externship to allow them to gain industry experience, students in this program are given the tools necessary to excel in the field. Our Electrical Technician training program, strives to ensure that graduates can be well-prepared to work in industrial, residential, construction, commercial, municipal, or utilities settings. Students enrolled in this program will be exposed to training in blueprints and electrical schematics, electrical grounding and circuitry, electrical theory and safety, branch circuit distribution, motor and advanced control circuits, programmable logic controllers, the NEC (National Electrical Code), and more.
Do either of these seem like the path for you? Click here to learn more about the Skilled Trades programs at Dorsey Schools.
Graduating high school is an important milestone, and now is the time to make plans for your future. Whether you are undecided, considering attending college, or set on attending a career training school, Dorsey Schools may be the right path for you.
Interested in Learning More?
If any of these seem like they may be the right path for you, feel free to give us a call at 888-422-1188 or Request Info Online
For more information about our graduation rates, the median debt of students who have completed the programs, and other important information, please visit www.dorsey.edu/disclosures.