It's the most wonderful time of the year.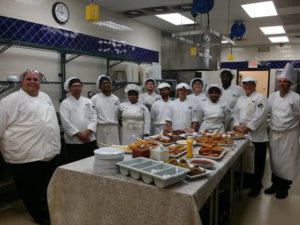 It's also one of the most expensive times of the year. If you're tired of going from job to job or just can't find a career that's right for you, consider studying at Dorsey Schools to improve your prospects. And, depending on which program you choose, you could be job-ready by next holiday season!
For over 80 years, Dorsey Schools has been a respected post-secondary institution, having trained and taught quality graduates in the state of Michigan. Why might you want to choose Dorsey over any other school? The answer is the "Dorsey Difference." Students who attend Dorsey Schools have different and unique career goals, and our instructors and administrators work hard to help them reach those goals.
There are many benefits to enrolling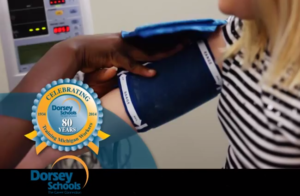 in a career training program at Dorsey Schools.
For starters, many students want to start their new careers ASAP. This is why Dorsey Schools offers several training programs that are designed to be completed in a year or less. Many of the classes at Dorsey Schools are not made up of only lectures. One of the main benefits of a career training program is the individual hands-on training and learning-by-doing; not just "hearing about how to do something."
Dorsey Schools offers a wide variety of career training programs:
If you want to start the New Year off on the right foot, consider training for a new career that you will be passionate about. Dorsey Schools has ten convenient campus locations across Michigan (Dearborn, Farmington Hills, Lansing, Madison Heights, Roseville, Saginaw, Southgate, Taylor, Waterford-Pontiac, and Wayne). In addition to our qualified faculty, each campus has a dedicated staff that includes financial aid representatives and career services coordinators to support you throughout your career training at Dorsey Schools.
For more information about our graduation rates, the median debt of students who completed the programs, and other important information, please visit our website at https://www.dorsey.edu/disclosures