Prepare your sweet tooth: August 2nd is National Ice Cream Sandwich day. No matter where you're from, or whether you call it a Giant Sandwich, Monaco Bar, Cream Between, or Vanilla Slice – an ice cream sandwich is a delectable dessert made up of a giant scoop of ice cream, squished between two cookies of your choosing.
In order to help celebrate this delicious day, we recently sat down with, Ebonee, a student from our Waterford-Pontiac, MI campus currently participating in her second module of our Culinary Arts Program. She shared a deliciously simple and versatile cookie recipe with us for our ice cream sandwiches as well as some insight about the program. Here is what she had to say along with the recipe that she shared with us:
The Culinary Arts program at Dorsey Schools aims to prepare students to work in professional food serving facilities. Education takes place in both kitchen and classroom settings to provide students with the opportunity to participate in hands on learning.
The Culinary Arts Program offers instruction in the following areas:
Fundamental skills such as proper sanitation, knife cuts, "mise en place," cooking techniques, food preparation, food purchasing/specifications, catering and professionalism
Various aspects of the culinary industry, including baking, butchering, and healthy cooking and nutrition.
Menu planning and pricing, kitchen management, and inventory control
And more
The program is offered at the following Dorsey Schools campus locations:
Q: What brought you to Dorsey for Culinary School (how did you hear about us)?
I heard a lot of great things about Dorsey, and it's convenient for my situation of life so I just weighed those options. It's very convenient and when I first got here I was very welcomed
Q: What has been the most beneficial thing you've learned in Culinary School at Dorsey so far?
Measurements. Measurements plays a big part, especially in the pastries, which is my true passion.
Q: Have you had a favorite class in Culinary School here at Dorsey thus far?
So far my first module has been my favorite. It was focused on learning the overall basics. And any chef was always willing to help you, whatever you need. Even your classmates will all chip in and help out.
Q: What advice might you recommend to someone considering attending Culinary School in Michigan?
Be prepared. Make sure that culinary is something that you want to do, not just something that you're doing; because you'll waste your time and your money if you aren't passionate. If it's something that you like, go for it.
National Ice Cream Sandwich Day 2016 Cookie Recipe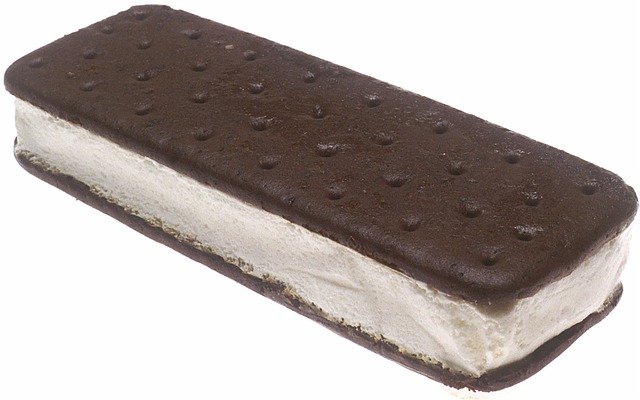 Ingredients
1/3 cup butter
1/3 cup vegetable shortening
½ cup granulated sugar
1/3 cup light brown sugar
2 eggs
1 cup all purpose flour
¾ tsp baking soda
¼ tsp salt
¼ tsp vanilla extract
6 ¾ oz chocolate chips (or any type you'd like)
1/3 cup nuts (any type you'd like)
Directions:
Cream butter, shortening, and sugar together using a paddle in the electric mixer
Sift the flour, baking soda, and salt together and set aside
Add one egg at a time to the creamed mixture
Add the flour mixture to the creamed mixture and mix to incorporate
Add flavoring ingredients (vanilla, chocolate, nuts, etc) and mix to incorporate
Spoon cookie batter onto lightly greased baking sheet (about two inches apart)
Let cool in refrigerator for 10 minutes
Bake at 350*F for 10 minutes or until golden brown
Q: Is this a recipe that could be made easily at home as well?
Yes definitely. In the beginning measurements weren't really my thing but now it was quite easy to make this.
Q: Would these cookies be good for making homemade ice cream sandwiches?
Yes. Just bake them a little longer, so they'll stay solid and hold the ice cream. I'd say they'd be perfect. Especially with chocolate chip cookies and vanilla ice cream. You could even crush up some Oreos for a cookies and cream style sandwich.
Happy National Ice Cream Sandwich Day!
Remember: an ice cream sandwich isn't complete without the ice cream. Luckily we already learned the secrets to making the best homemade ice cream. Visit our previous post about National Ice Cream Month. Here we share a step by step ice cream recipe from talented chef and Dorsey instructor, Matt Schellig. We also give the secret to making the best homemade ice cream.
If these tips were helpful and interesting to you, or if you have an interest in making all of the cookies you could eat, Dorsey Schools Culinary Arts program may be right for you. Consider taking the next step towards beginning a career in the Culinary Arts.
Interested in learning more about Dorsey Schools?
Give us a call at 888-422-1188 or Request Info Online
Culinary Arts Program – Gainful Employment Disclosures
For more information about our graduation rates, the median debt of students who have completed the program, and other important information, please click here.