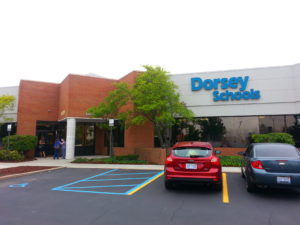 On Friday October 3, 2014 the Madison Heights campus of Dorsey Schools celebrated the Grand Opening of their new location on John R Road. The event was attended by students, staff, employers, local dignitaries, and members of the community.  Lunch at the Grand Opening was catered by the students of Dorsey Schools Culinary Academy and included various delectable dishes for the crowd to enjoy.
Madison Heights Grand Opening
The celebration began with opening remarks from Vince DeRita, Managing Director of the Dorsey Schools Madison Heights campus.  John Barnes, President and CEO of Dorsey Schools also welcomed attendees and shared his excitement for the opening of the new Madison Heights campus.  Before the Grand Opening celebration, Mr. Barnes commented, "It is fitting that we celebrate the opening of our new Madison Heights campus as we also commemorate our 80th anniversary of helping the men and women of Michigan prepare for exciting new careers.  As the longest standing career school in the state of Michigan, Dorsey Schools has continued to be a mark of educational excellence with thousands of Dorsey Schools' graduates enjoying successful careers."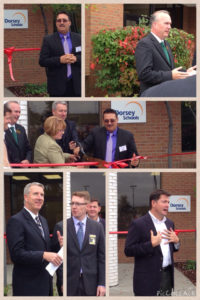 Several local dignitaries attended and spoke at the Grand Opening celebration, including:
Brian Hartwell, Mayor Pro Tem of Madison Heights
Phil Bertolini, Oakland County Deputy Executive/CIO
Jim Townsend, State Representative
The Madison Heights / Hazel Park Chamber of Commerce was also in attendance and facilitated a ribbon cutting ceremony where Vince DeRita, John Barnes, and Pat Fischer all participated in the cutting.
In addition to the festivities associated with the Grand Opening, the Madison Heights campus also hosted a blood drive in conjunction with the American Red Cross along with a Career and Exploration Fair for current students and Dorsey Schools graduates.  Some of the local employers present included Ameristaff Nursing, SYNERGY Homecare of Rochester, Henry Ford Health, Genesys Home Care, American Red Cross, Hazel Park Urgent Care, among others.
The new Madison Heights campus is located in the Madison Court Complex on John R Rd. (between 13 Mile Rd. and 14 Mile Rd.). Conveniently located on the SMART bus line, the location of our new campus is within walking distance to many nearby dining and shopping stores, including Red Robin, Pancheros, Wendy's, Target and Best Buy, among others.  The Madison Heights Campus currently offers diploma programs for: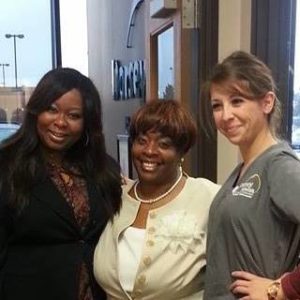 Medical Assisting, Medical Administration and Billing, Patient Care Technician, and (just announced!) Massage Therapy. The campus also offers a Practical Nursing program. If you are ready to take your career in a new direction in any of these fields, or are interested in any of the programs offered at Dorsey Schools, make sure to contact us or call us at 248-588-9660 for more information.
Dorsey Schools was founded in 1934 in the city of Detroit as the "Calculating and Secretarial Institute" and later renamed "The Dorsey School" by its owner, Ruth Dorsey.  Today, Dorsey Schools has ten campus locations throughout Michigan and offers comprehensive career training in the fields of allied health, practical nursing, culinary arts, cosmetology, skilled trades, and business support specialties.  Dorsey School of Beauty in Taylor is institutionally accredited by the National Accrediting Commission of Career Arts and Sciences (NACCAS). All other campus locations are institutionally accredited by the Accrediting Counsel for Independent Colleges and Schools (ACICS).
For information about graduation rates, the median debt of students who completed the program, and other information, please visit www.dorsey.edu/disclosures