Being a LPN is no easy task. Whether you are a nursing student pursuing your dream or a licensed practical nurse working in the field, this checklist is a good roundup of the skills every LPN should master. We sat down with Mrs. Mary Miller (MSN, RN), the Executive Director of Nursing at Dorsey Schools, to learn about what makes a great Licensed Practical Nurse. Although there are more than seven skills an LPN should possess, these seven LPN skills should be emphasized on a day-to-day basis.
1. Communication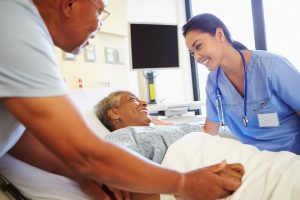 LPNs may work with a variety of providers. As such, they need to communicate effectively with those providers. In addition, LPNs must be able to communicate with the patient as well as their family. This is to ensure quality of care and safety of the patient. Communication does not just mean verbal cues. LPNs also need to be able to understand nonverbal cues. In fact, sometimes, nonverbal cues will even tell you more about the patient!
One statement that is often preached throughout the industry is Therapeutic Communication. This is the idea of building a relationship with your patients. You need to ensure that every patient feels comfortable and confident in whatever procedures you are performing.
2. Professional Behavior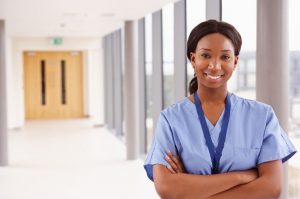 Professional behavior encompasses various skills in itself. Some of these include a commitment to the profession of nursing as well as respecting the legal and ethical standards of practice that goes into being an LPN. In general, an LPN should make sure that their patient feels respected, cared for, and most importantly safe!
3. Decision Making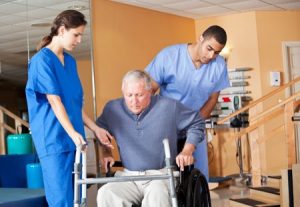 Typically LPN's will be working on their own. This means they need to be confident in the decisions they make regarding patient care. Dorsey Schools prepares students by allowing them to practice specific clinical skills prior to entering the workplace. It is the LPN's job to know when to jump to action. Sometimes this may involve working with others to solve a problem.
4. Clinical Skills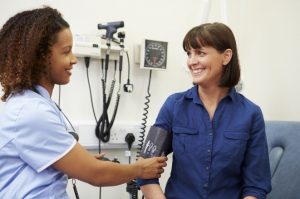 Whether the LPN is administrating medicine, completing I.V. infusions, removing or inserting a catheter or working with an NG Tube, students should spend time perfecting their craft. It is very important to stay up to date with clinical skills after graduation. This is because procedures do change and it is up to the LPN to stay up to date.
5. Collaboration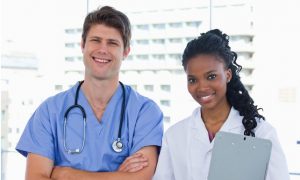 Much like in any job, collaboration is very important for an LPN. In fact, as an LPN collaboration is one of the most important traits you must possess. Whether you are communicating with a doctor or the patient's family, everyone needs to be on the same page. Mrs. Miller explains that to ensure patient-centered care everyone needs to work together. This includes other nurses, doctors, family members and the LPN to ensure a successful recovery for the patient.
6. Data Collection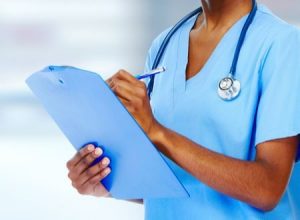 Perfecting the art of charting is very important as an LPN. This makes it easier for all parties to work effectively. Dorsey Schools emphasizes charting heavily throughout the Practical Nurse program. Instructors regularly tell their students, that "if it's not documented it's not done!"
7. Teaching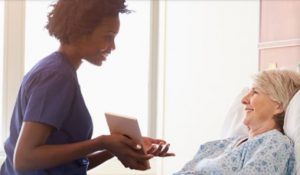 A sick patient gets a lot of information thrown at them very quickly. It is the LPN's responsibility to assist the patient with understanding this information. This may involve translating the medical terminology in a way they understand. Teaching does not end just with translations. LPNs also need to work on preparing their patients to take 1. care of themselves after they are released from the doctor's care. This means ensuring the patient understands the teaching plans that has been provided to them. It may also include instruction on cleaning wounds as well as personal rehab. The road to recovery does not just end when you leave the patient.
Licensed Practical Nurses are among some of the most in-demand positions in today's healthcare field.* LPNs provide direct patient care under the direction of registered nurses and doctors. Typical job duties may include taking vital signs, preparing and administrating medications, collecting samples for testing, and a host of other practical nursing duties.
Make a Change In Your Life – Begin Your Practical Nurse Training at Dorsey Schools.
Do you want to make a change in your life? Do you want to train for a rewarding new career? Visit our website, and schedule a visit at one of our campuses offering the Practical Nurse program.
The Practical Nurse program is offered at the following campus locations:
Dorsey Schools – Madison Heights Campus (Main Campus)
Dorsey Schools – Roseville Campus (A branch of Madison Heights)
Dorsey Schools – Saginaw Campus (A branch of Madison Heights)
Dorsey Schools – Wayne Campus (A branch of Madison Heights)
Dorsey Schools – Woodhaven Campus (A branch of Madison Heights)
Additional Information
*Bureau of Labor Statistics, U.S. Department of Labor, Occupational Outlook Handbook, Licensed Practical and Licensed Vocational Nurses,
on the Internet at https://www.bls.gov/ooh/healthcare/licensed-practical-and-licensed-vocational-nurses.htm (visited November 03, 2019).