Save the Date!  Saturday, July 30th at Pontiac City Square there will be the ultimate BBQ Festival in Oakland County! Join in the fun of flavorful ribs, cool drinks, live music, and more. This is a one-day event you don't want to miss!
Piggyback BBQ Festival is a summer celebration of music, food, bourbon, and craft beer in Pontiac's historic downtown. This event will host some of the greatest blues and Motown cover bands such as Blues Lady Champagne, Roschelle Laugh, and Dale Robertson Blues Band. It will also be the host of some fierce amateur and professional, cash prize BBQ competitions. In addition to all the good music and food, there will also be a tasteful assortment of specialty liquors and craft beers.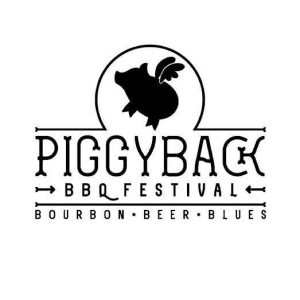 To add to the fun, Dorsey Schools will also be participating in this exciting event. We will be performing the following cooking demonstrations:
Wet vs. Dry Rib Demo
Veggie Sides Demo
Worldwide Ribs Demo
Safety Demo
Be sure to come out and join us for this fun family event, and take part in all the good food, good music, and good times.
If you have a passion for not only eating tasty food but making it as well, then a career in the Culinary Arts may be for you. Dorsey Schools is a great place to pursue your culinary education and start your path toward a career in the Culinary Arts.
Culinary Arts Program at Dorsey Schools
The Culinary Arts program at Dorsey Schools provides students with hands-on experience and education in the Culinary Arts in both kitchen and classroom settings. Some of the topics taught in classes are fundamental skills such as proper sanitation, knife cuts, cooking techniques, food preparation, catering, and professionalism. Students in the program will also learn kitchen management skills such as menu planning, pricing and inventory control
The Culinary Arts training program is offered at the following Dorsey Schools campus locations:
Does a career in the Culinary Arts sound right for you? If so then please give us a call at 888-422-1188 or Request Info Online
Culinary Arts Program – Gainful Employment Disclosures
For more information about our graduation rates, the median debt of students who have completed the program, and other important information, please click here.