Career planning has a direct affect on personal happiness. A big reason why this is so impactful is due to all of the time you spend working. You can easily spend eight to 10 hours per day at work. A CNN report shares that the average American working a full-time job puts in about 47 hours per week. Forty percent of the people responding to a Gallup survey said that they work 50 or more hours per week.1
Avoid These Career Planning Roadblocks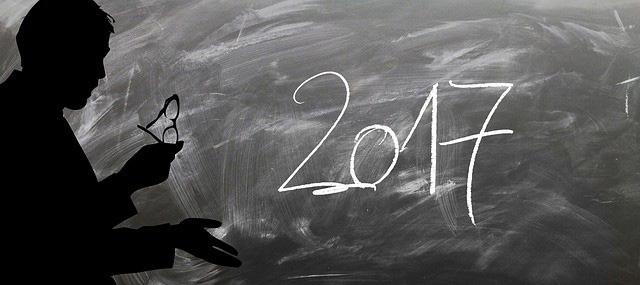 You know how important a personal career development plan is. You also know that developing a career plan is not always easy. Part of the problem is lacking a clear image of what you want to do. At LinkedIn, marketing consultant Ivette Cabarello shares that: "Your success in life, in many aspects, highly depends on the clarity of your vision." She goes on to say that, "the clearer your vision, the more successful you become." 2
Talking yourself out of what you really want is another roadblock to sound career planning. If you love to cook and dream of operating your own restaurant but fear that you'd fail, you may avoid culinary arts career planning.
Closely linked to this is the fear of disappointing someone if your career plans don't match their desires for your life. For example, if your parents push you to work as a lawyer and you want to work in healthcare, you might focus on legal career plans rather than following your dreams.
Choose A Career Plan That Aligns With Your Personal Goals
Be encouraged. Even if you hit career planning roadblocks, you can get on track. To begin, set aside quiet time to think about what you want. Consider what makes you feel empowered. Think about what makes you feel happy and balanced. As a hint, when you do what you love most, time flies.
Write down three to five activities that you truly love. Pick a career path that suits your personal tastes. Research careers that you are interested in pursuing. For example, you could read interviews by industry leaders in a field in which you wish to work. You could research how much these jobs pay. You could also find out how much education is required to step into these roles.
If you're currently employed, look for jobs where you work. How far off are you from meeting the training and experience requirements for these jobs?
Where You Can Find Career Planning Support
Consider speaking with your supervisor. Ask about steps that you need to take to meet training goals that best position you for roles you want. Talk with a career counselor. Many postsecondary schools have career counselors and/or academic advisors who can help you map out a good career plan. 4Don't leave your career planning in the hands of your employer. Take initiative and lead your own career planning process. According to Monster, you should also track your progress and seek out mentors. 3
Dorsey Schools Career Training Programs
At Dorsey Schools, we are ready to connect with you and answer your questions about how our career training programs could help you to gain the education and skills that are generally required of specialists, technicians, and professionals working in various fields in Michigan. Specific training programs at Dorsey Schools are available in medical and healthcare, culinary arts, beauty, and skilled trades.
Dorsey Schools has convenient campus locations in Michigan.  Programs will vary by campus. Each campus is conveniently located near public transportation, major roadways, and/or shopping centers. Clinical training and/or an externship is built into several of the programs. Contact us today to speak with one of our admissions representatives to learn more.
Let us support your career training goals. We're ready to help answer questions that you may have about choosing a career. Call us at 1-888-422-1188 to learn how our experienced team can help provide you with important and specialized career training knowledge and skills.
Resources: