Fantasy in Motion
When: Sunday, December 16, 2018, 5-9 pm (Doors open at 4 pm)
Where: Ford Community and Performing Arts Center, 15801 Michigan Ave, Dearborn, MI 48126
Admissions: VIP- $20, General Admission – $10, Children 5 to 8 – $5, Children 2 and under- Free
Dorsey School of Beauty's 2nd annual hair show is coming up! On Sunday, December 16, 2018, groups of students from across our three cosmetology schools will be competing in what we like to call a fashionista extravaganza! This year's theme is called Fantasy in Motion!
Teams of Dorsey School of Beauty cosmetology students from our Taylor, Roseville, and Madison Heights campuses will be teaming up and facing-off, to showcase their talents on stage for the chance to place 1st, 2nd, or 3rd in the show!
The competitive groups with be comprised of 3-5 cosmetology school students varying in age and skill level. The students will have to work together to create a unified look, while each still bringing their own unique flair to the stage.
The students will be judged on three main factors of their overall look: Hairstyle, Nails, and Make-up (each of these being an aspect of their course studies). This is an exciting opportunity for the cosmetology students of Dorsey School of Beauty to show off what they have learned in their career training! This also provides a chance for the students to give a taste to the communities of what they'll have to offer once they graduate!
Here is our Managing Director for the Taylor campus, Ms. Glover, giving a few words on the upcoming show: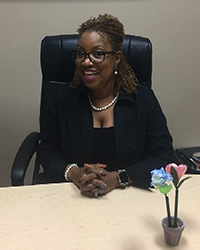 The show will go from 5 pm to 9 pm. The doors will open at 4 pm to allow for browsing amongst the many vendors we will have present for the evening. Vendors will range from beauty and hair products to clothing, food, and jewelry. In addition to this, Dorsey Culinary Academy will be providing food and refreshments for purchase (or included with VIP ticket)! There will also be several raffle drawings for those in the audience.
Here is some information from some of our students about their roles in the upcoming show: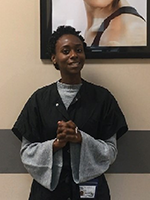 Darrean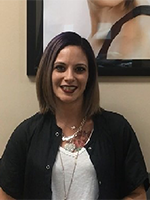 Samantha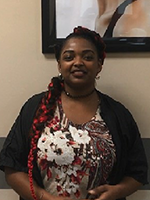 Alicia
Join us as we showcase what we have to offer the cosmetology world with our talented students! The event will be filled with exciting events for our audience and enjoyment for all! Treat yourself to a taste of our Culinary School's work, as they will have food available for purchase, or sit back and have a laugh with our comedic host! Come, enjoy, and share in our students' accomplishments!
Contact one of our Dorsey School of Beauty campuses for more information or to get tickets:
Taylor Campus
23125 Ecorse Rd, Taylor, MI
48180
(313) 291-2177
Roseville Campus
31480 Gratiot Ave, Roseville, MI
48066
(586) 296-3225
Madison Heights Campus
31601 John R Road, Madison Heights, MI
48071
(248) 588-9660
Dorsey Schools is accredited by the Commission of the Council on Occupational Education. This applies to the Dorsey School of Beauty located at the Madison Heights campus, (which serves as the main campus) and the Roseville campus (a branch campus of Madison Heights).
Dorsey School of Beauty (located at the Taylor campus) is also a main campus and is institutionally accredited by the National Accrediting Commission of Career Arts & Sciences, Inc. (NACCAS).
Taylortown School of Beauty operates as Dorsey School of Beauty and/or Dorsey Schools (Taylor campus location).