Have you been thinking about enrolling in a career training program? Are you ready to make a change? The New Year is fast approaching and what better time to think about a fresh beginning than now? Below we are talking about 7 Reasons Why You Should Go Back to School in January 2019. Check it out!
If you are serious about wanting to change your career for the better, you are not alone! In January 2019, Dorsey Schools will begin training hundreds of new students for the start of their new career path
1. New Beginnings, New Results!
A whole new world could be just around the corner for you (and not just on the calendar)! Beginning on a journey towards a new career can open up new doors for your future. Education is limitless, and it's the gift that keeps on giving. Perhaps this is the holiday season where you give that gift to yourself? It is time to commit to investing in a better you. Start this season by beginning training for a new career program in the New Year.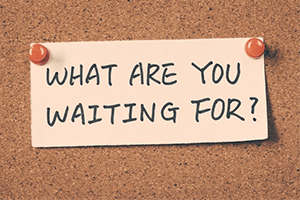 2. The Sooner you BEGIN, the sooner you can WIN!
How many times have you promised yourself that you were going to make a change for the better? We've all been there. Whether it's a New Year's resolution, or a want to make things better, we've all let goals come and go! Well, no more! The longer you put off beginning, the longer it takes to finish. Why not begin 2019 with a new commitment to a new and a better you!
3. 1 & Done!
Many of the career training programs at Dorsey Schools can be completed in just one year or less! Depending upon the student's specific path, completion could fall just under or over a year at Dorsey Schools. This means that come next year this time, you could be well on your way towards starting your new career. How exciting is that?!
4. So many people go back to school in January, why not you?!
With the shift of the kids going back to school, many parents have found it easier to return to school during this time as well. Being on a similar "school" schedule can encourage your kids to stay engaged and study alongside you!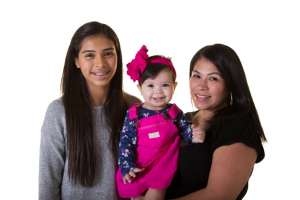 5. Be an example for your kids!
It's no secret that kids look to their parents as a role model, even if they do so unintentionally. So, why not make an intentional impression on them to better their future and yours?
6. It is one of our most wonderful times of the year!
It sounds cliché', but its true! Beginning the New Year in a Dorsey Schools career training program can start you on a pathway to a better tomorrow. Hundreds of students will be starting in the New Year and you could be one of them!
7. Program seats can fill quickly!
Depending on which career training program you choose at Dorsey Schools, space may be limited. Programs such as Culinary Arts at Dorsey Culinary Academy, only start four times a year. Aside from the other reasons listed, getting started at the beginning of the year here at Dorsey Schools can be a win-win! So what are you waiting for?
Are you ready to begin your journey?
2019 courses at Dorsey Schools begin January 7, 2019!
All of us here at Dorsey Schools are available and happy to help you any way we can. Please feel free to give us a call at (888) 422-1188 and a member of our team will be more than happy to assist you. In addition, we would welcome you to schedule a visit to come into one of our campuses for a tour and a free career planning session. We look forward to meeting you and helping you reach your educational goals in the New Year!