The annual Burger Bash Detroit – Burgers and Brew Bash took place Friday June 9, 2017 at the Royal Oak Farmer's Market.  The event allowed attendees to sample burgers, sides, sweets, and in some cases craft beers from local establishments and culinary schools.  Attendees of th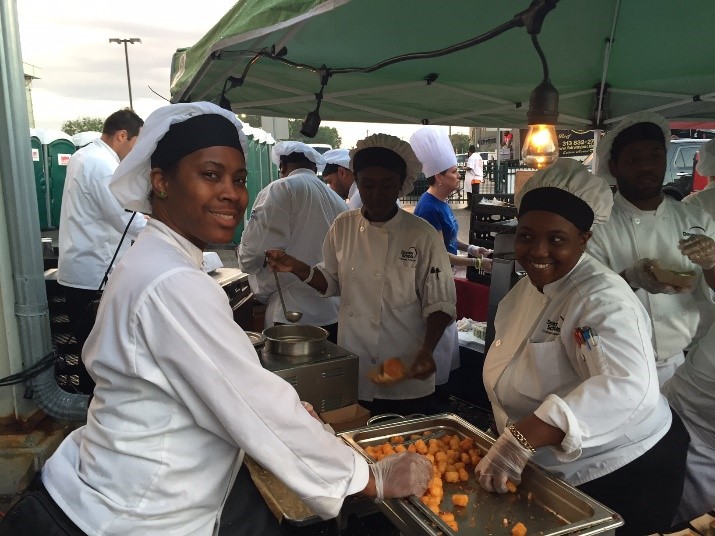 e event had an opportunity to vote for "Most Unique Burger," "Most Flavorful Burger," and "Best Turkey Burger."  A panel of judges was assembled to select the "Best All-Around Burger" and "Best Sweet."  Some of the impressive local participants competing for Best Burger included:
Toast in Ferndale and Birmingham, MI, featuring their Hoisin BBQ Burger
McShane's Irish Pub and Whiskey Bar in Detroit, MI, featuring their Grilled Loose Cheeseburgers
Chalet in Royal Oak, MI, featuring their Tomatillo & Jalapeno Burger
Dorsey Culinary Academy, featuring their Uncle Rico's Touchdown Burger
…among others
Dorsey Culinary Academy Wins 1st Place at Burger Bash 2017
We are pleased to share that for the second year in a row, Dorsey Culinary Academy's team, led by Chef Natalia Tarnavsky, won in the "Best All-Around Burger" category.  The Uncle Rico's Touchdown Burger, was Dorsey Culinary Academy's "Napoleon Dynamite" themed entry that featured Havarti and a pipette of au jus that could be injected into the burger before eating it to make it a little juicier.  The burger was served alongside smoked Gouda poutine tater tots with bacon and green onion.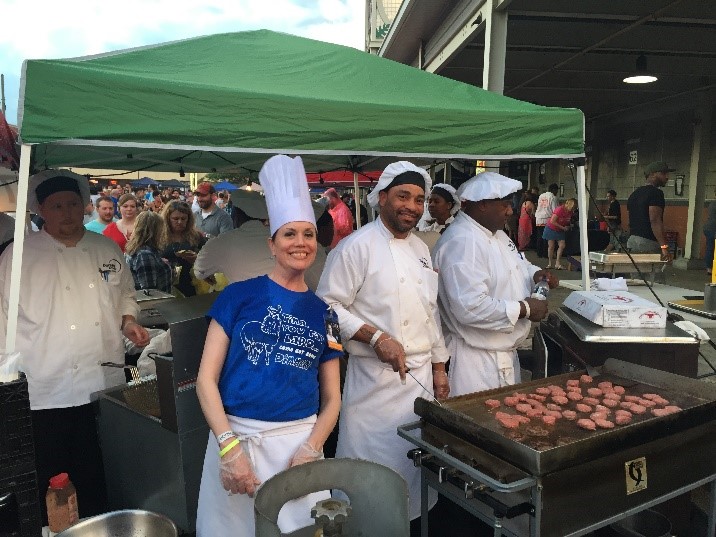 As the winner in the "Best All-Around Burger" category, Dorsey Culinary Academy has earned entry into the 2017 World Food Championships, which will be held in Orange Beach, Alabama later this year.  Good luck, Team Dorsey!
You can check out more details from the event along with info on winners from other categories from this article published by The Detroit News.
About the Culinary Arts training program at Dorsey Culinary Academy in Michigan
Students enrolled in Dorsey Culinary Academy's Culinary Arts training program have the opportunity to acquire the experience and training needed to gain the competitive and creative edge in the development of their culinary career.  Dorsey Culinary Academy's Culinary Arts diploma program offers career training in this popular profession that continues to grow. As part of the Culinary Arts training offered at Dorsey Culinary Academy, each student will receive their individual culinary equipment that is necessary to complete the cooking courses in this program.  The program is designed to prepare students to work in professional food serving facilities in both the public and private sectors.  Throughout the program, students can "learn by doing" in the practical side of professional food preparation.  Instruction takes place in both kitchen and classroom settings. An externship component is also included in the program.  The externship will allow students to assimilate the knowledge they've learned in the program into practical application while allowing them to further prepare for their cooking career.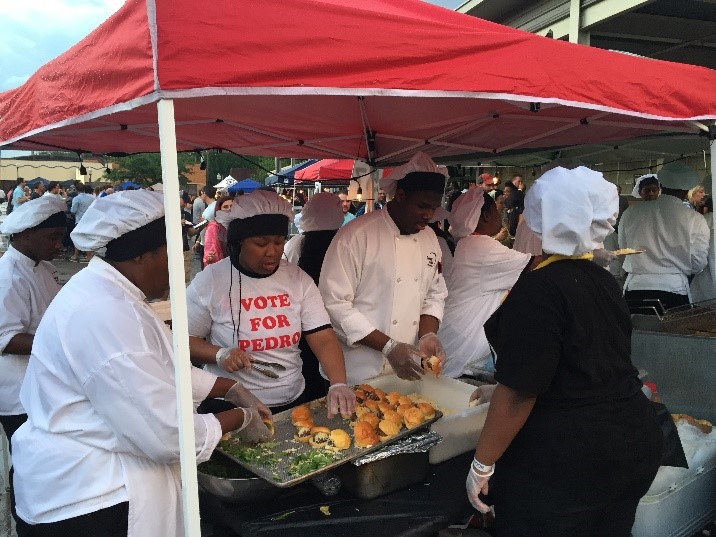 The Culinary Arts program at Dorsey Schools is programmatically accredited by The Accrediting Commission of the American Culinary Federation Education Foundation (ACFEF). Each graduate of the Culinary Arts program at Dorsey Schools is eligible to become an ACF certified culinarian with documentation of both membership in the ACF and one year of in-field working experience.
The Culinary Arts training program is offered at the following campus locations:
Are you interested in learning more about Dorsey Culinary Academy?  If so, give us a call at 888-422-1188 or request info online.
Reviewed and edited 12/6/17