Farm fresh cheese, baked goods, jam, and wine were on the menu at The Community House's Farm to Table block party in Birmingham, Michigan on September 7, 2013. Dorsey Culinary Academy students played a vital role in this event by serving a remarkable number of 700 guests who attended this first annual event (despite the rainy weather).  Among some of the tasty treats served, students from Dorsey Schools dished up locally-grown Zester apples in a tart cranberry compote and pastry cream, along with a kale, prosciutto and cranberry salad, featuring kale that was also locally grown.
Dorsey Culinary Academy Students Cook Using Local Ingredients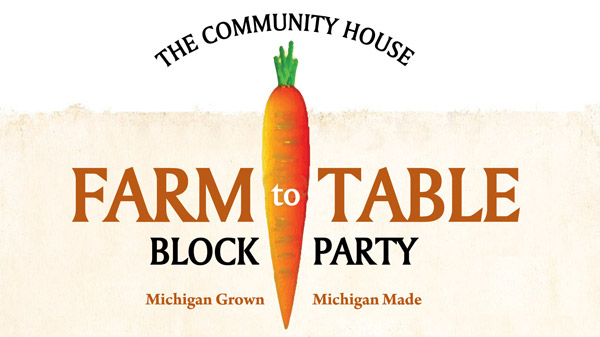 Local farmers, vendors and Metro Detroit's finest restaurants participated alongside the students from Dorsey Culinary Academy in this memorable event.  Kathie Ninneman, Director of Special Events at TCH says: "attendees were stuffed with great food and libations."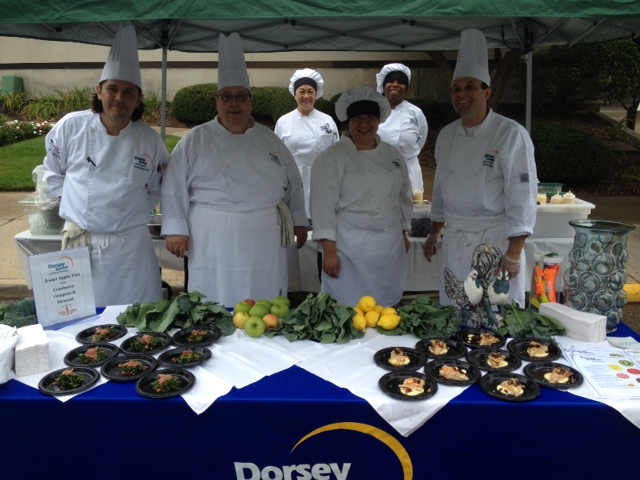 If you are a "locavore" yourself, or just love to use fresh ingredients, consider enrolling in the Dorsey Culinary Academy. Dorsey Schools Culinary Academy is currently enrolling students to join the next class, starting on September 30, 2013.  To learn more about the Culinary Arts program at Dorsey Schools or to speak with an Admissions Representative, call us at 1-888-422-1188.  For more information about our graduation rates, the median debt of students who completed the program, and other important information, please visit our website at www.dorsey.edu/disclosures.php.