As some jobs are becoming harder and harder to find, there is one career that is growing instead of shrinking. Which career is this, you may ask? The employment outlook for hard-working and dedicated Medical Assistants is bright.* Are you interested in the medical field? Pursuing a career as a Medical Assistant might be the right path for you. Take a few moments and learn what A Day in the Life of a Medical Assistant looks like! We recently sat down with Ms. Emily Brooks at our Saginaw, MI campus. She helped shed light on what A Day in the Life of a Medical Assistant may look like.
Becoming a Medical Assistant
Becoming a Medical Assistant is a huge responsibility. While the days working as a Medical Assistant can be long, helping patients is very rewarding. The first step towards becoming a Medical Assistant is obtaining the necessary training.
Dorsey Schools gives students the tools to become a successful Medical Assistant. Throughout the student's time at Dorsey Schools, they can progress through a program that educates the students. In addition, the program is designed to prepare them for their daily duties through their clinical training. As students begin their classes, instructors begin preparing them for real-world experiences. Once you have completed your training, you could be ready to join the healthcare field as a Medical Assistant.
As a Medical Assistant, you can work in various settings. It is very important that you be prepared to work in all types of doctors' offices. Medical Assistants may perform duties such as taking vital signs, giving injections and performing blood draws. They may also update patient records, administer injections and even prepare X-rays and other office-specific tests. This may sound like a lot, but once you get the basics down you can be a pro in no time!
What Does a Typical Day Looks Like As a Medical Assistant?
After your Medical Assistant training, you may ask what is next. Medical Manager and instructor Ms. Emily Brooks from Dorsey Schools Saginaw can walk us through "A Day in the life of a Medical Assistant." Ms. Brooks explains that each office has a different pace they follow. For example, some offices will be smaller and will only have one provider. In this type of office, it is your responsibility as the Medical Assistant to have all the patient rooms prepared. This will allow the provider to jump from one room to the next making a quick and correct diagnosis. At other larger offices, you may be working with more than one provider. In this type of office, as a Medical Assistant, you may find yourself filling a specific role. The role you fill could be anything from checking in patients and taking vital signs to giving injections and checking patients out. One of the great parts about being a Medical Assistant is there is such diversity in what you can do on a daily basis!
To start each day you and the staff should make sure that all of the patient charts are prepared and ready for the provider. Preparation is very important. It is especially important when you are new to the doctor's office. You should take some extra time to understand how the provider and the staff chart. Do not be afraid to ask questions!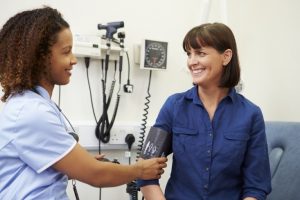 Once the patients start to arrive for their appointments it is your responsibility to keep everyone on pace. This includes keeping the patient rooms filled. It also means keeping the lines of communication between you and the provider very open. When patients are taken back from the waiting room, you may also take basic vital signs and update their records.
Once the provider makes a diagnosis, you may be tasked with assisting with a procedure. You may also help administer medication (such as an injection). The Medical Assistant may also set a follow-up appointment for the patient. This is where your Dorsey Schools training will come into play. The clinical training in the Medical Assistant program can help prepare you for what you may expect on the job. This may include blood draws or running an EKG, for example.
When closing time rolls around, your job is not yet done. It is time to prepare for the next day. One of the best part of closing time is knowing that you completed a hard day's work, but more importantly, you helped sick patients get better.
Words of Encouragement from Ms. Brooks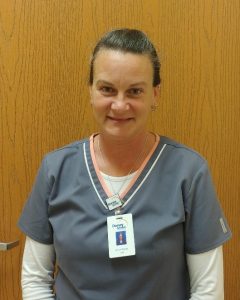 Like any other career, there are going to be ups and downs, and you need to fight through them. Ms. Brooks often tells her students "there is a reason you signed up to be an MA and you need to remind yourself of that reason every single day!" Throughout the program, you should always be listening. Also, take advice from your instructors. She adds that you need to come out of your comfort zone. You will have to do some new things throughout the program. Who knows, you might end up loving it. Stay focused and do not give up on yourself!
The Medical Assistant training program at Dorsey Schools could be the gateway that gives you the chance to work side by side with doctors and patients. In our Medical Assistant courses, you have the opportunity to learn a unique combination of specialized skills that are necessary for employment in a medical office, clinic, hospital or another healthcare facility.
Visit our website or give us a call (888-422-1188) to set up a campus visit at one of seven campuses offering the Medical Assistant training program. Take the leap of faith and change your life forever!
• Dorsey Schools – Madison Heights Campus (Main Campus)
• Dorsey Schools – Dearborn Campus (A branch campus of Madison Heights)
• Dorsey Schools – Roseville Campus (A branch campus of Madison Heights)
• Dorsey Schools – Saginaw Campus (A branch campus of Madison Heights)
• Dorsey Schools – Woodhaven Campus (A branch campus of Madison Heights)
• Dorsey Schools – Waterford-Pontiac Campus (A branch campus of Madison Heights)
• Dorsey Schools – Wayne Campus (A branch campus of Madison Heights)
To read more about our accreditation, visit here.
*Bureau of Labor Statistics, U.S. Department of Labor, Occupational Outlook Handbook, Medical Assistants, on the Internet at https://www.bls.gov/ooh/healthcare/medical-assistants.htm (visited October 30, 2019).